A web journal about craft methods of distillation
Editors: Will Hodges & Ansley Coale
–
We have begun to distill Pinot Noir and other red varietals at the distillery this week. Pinot Noir is our favorite grape to distill and makes up a large portion of the Select Barrel XO.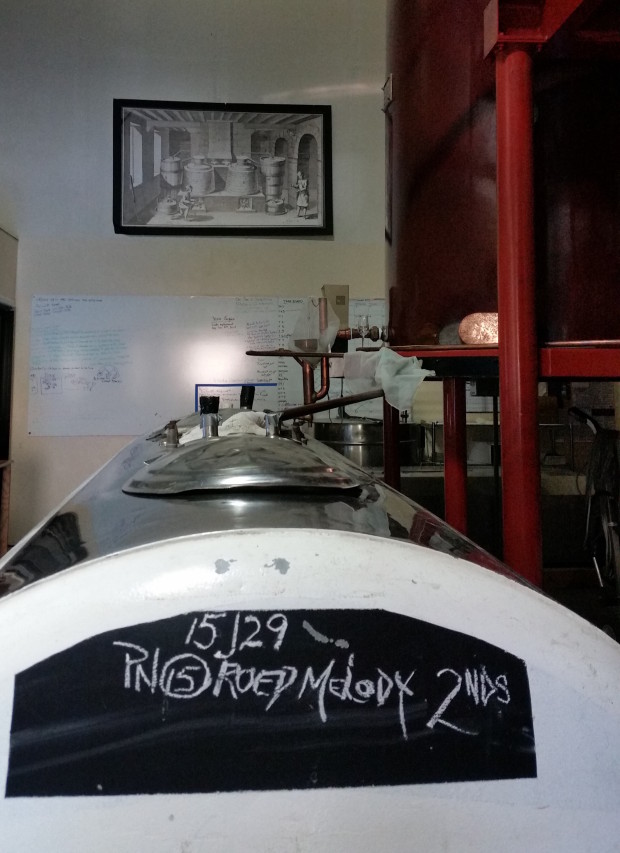 Final distillation of Pinot Noir from Roederer Estate of Anderson Valley. They used a particular yeast strain called Melody in this batch of wine to give it a more robust and complex profile.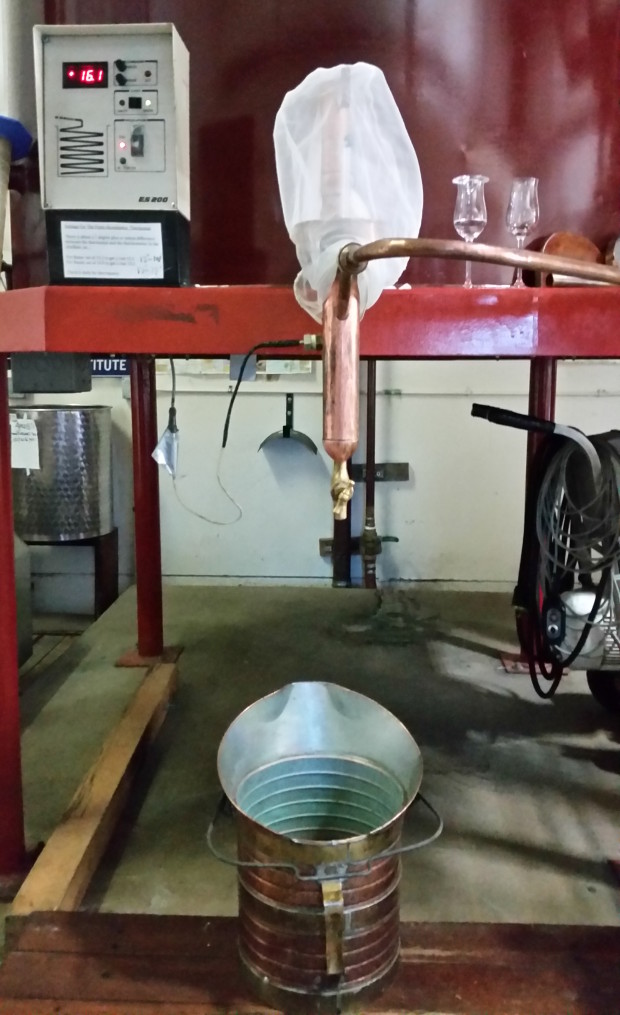 The copper bucket below is set up for catching any distillate in transitioning between cuts as we transfer the condenser's output from one holding tank to another. At the distillery these tanks are affectionately known as the "hotdog" and "coffin". Above, samples directly off the still await. Joe will determine when to make the cuts on sense of smell.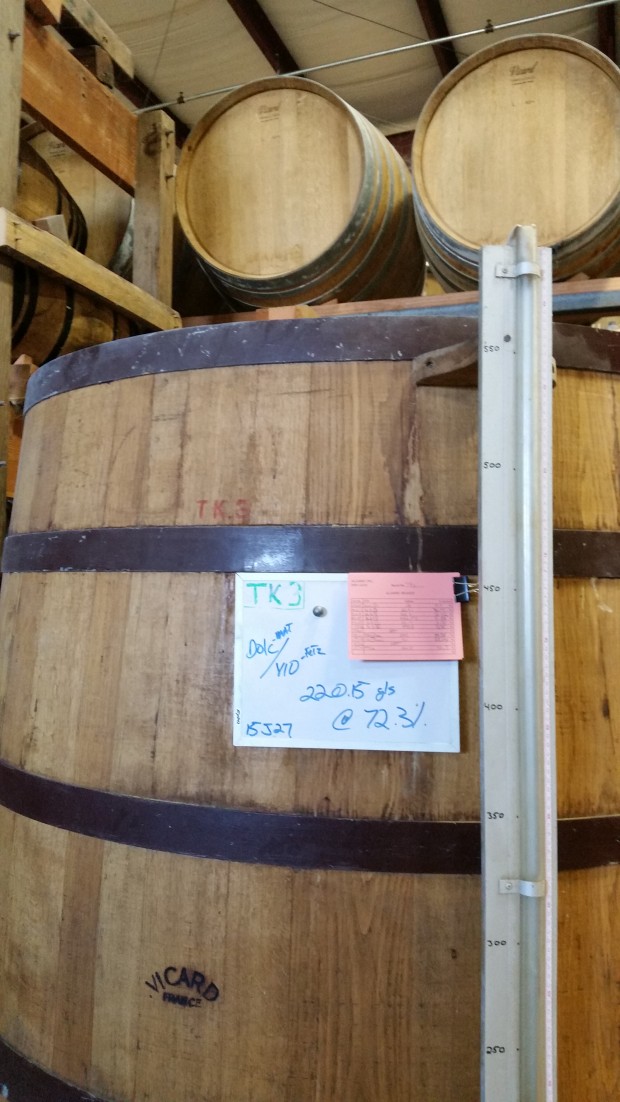 The beginning of 2015 distillate "Blend B" that we offer for sale to wineries for their ports. This one is Dolcetto from John Mattern's Split Rock Ranch in Talmage near the City of Ten Thousand Buddahs and Viognier from Rivino between Ukiah and Hopland along the Russian River.