Serious artisanal grape brandy from Peru. Exceptional purity and elegance. Pot-distilled from estate grapes. Bottled at still proof. Ranked first of Acholados by Serious Eats.  Ranked first w/gold medal in 2011 expert tasting in Lima.
PRODUCTS & IMAGES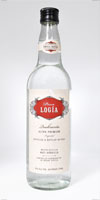 Pisco LOGIA PURO QUEBRANTA
Distilled 100% from the non-aromatic Quebranta grape. Clean, intense, and
elegant. (750ml / 41.8% abv) SRP $40.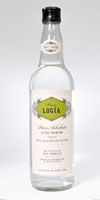 Pisco LOGIA ACHOLADO
A rich blend of brandies from the Italia and Quebranta varietals. Look for a touch of muscat. (750ml / 41.8% abv) SRP $40