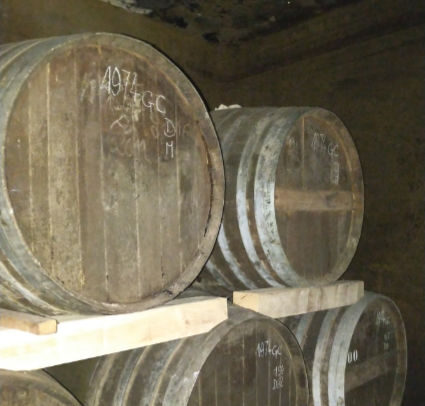 ONE OF THE FEW SURVIVING
ESTATE COGNACS
In the same family since 1702. These cognacs are hand-distilled from grapes grown in the distillery's small vineyard near Segonzac, home to some of Cognac's finest grapes.
"Our cellars are not large, but rich in older cognacs. In them are barrels distilled by my great-grandfather"
– PABLO FERRAND
The chalked date is 1974.