Los Nahuales, along with Del Maguey, pioneered (1996) premium artisanal mezcal, refurbishing a small distillery in Santiago Matatlan. They use the best artisanal methods, with significant improvements: insulated stills, heating coil to maintain fermentation in cold weather, inoculation using their best wild yeasts, and carrying out half of the second distillation on a Portuguese Hoga pot still: subtle elegance. In 2023, Ansley Coale carried out a major facelift for the brand.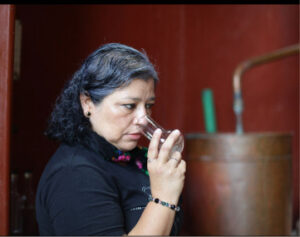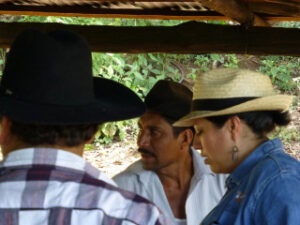 Karina Abad is the maestra destiladora. She has worked with the Alipus producers for many years and has unmatched experience with differing methods and with agaves grown in distinctive microclimates. Her mezcals are as good as they get.
PRODUCTS & IMAGES

NAHUAL de COYOTE mezcal joven (blanco)
A mezcla (blend) of sustainably grown coyote (agave Americana) with excellent espadín. The mellow depth of espadín pairs perfectly with coyote's intensity. Beautifully balanced: the gifted hand of Karina Abad. Amazing quality for the price.
47% abv. RSP $50

NAHUAL de JAGUAR reposado
Karina Abad's superb blanco espadín aged for 6-9 months in both French and American oak. Exceptionally smooth.
43% abv. RSP $80  

NAHUAL de BUHO añejo
Karina Abad's superb blanco espadín aged for 18 months in both French and American oak. Rich and complex.
46% abv. RSP $115                 

SPECIAL RELEASE No. 1
The masterful hand of Karina Abad working with 100% wild arroqueño (agave Americana). Subtle intensity.
48% abv. RSP $115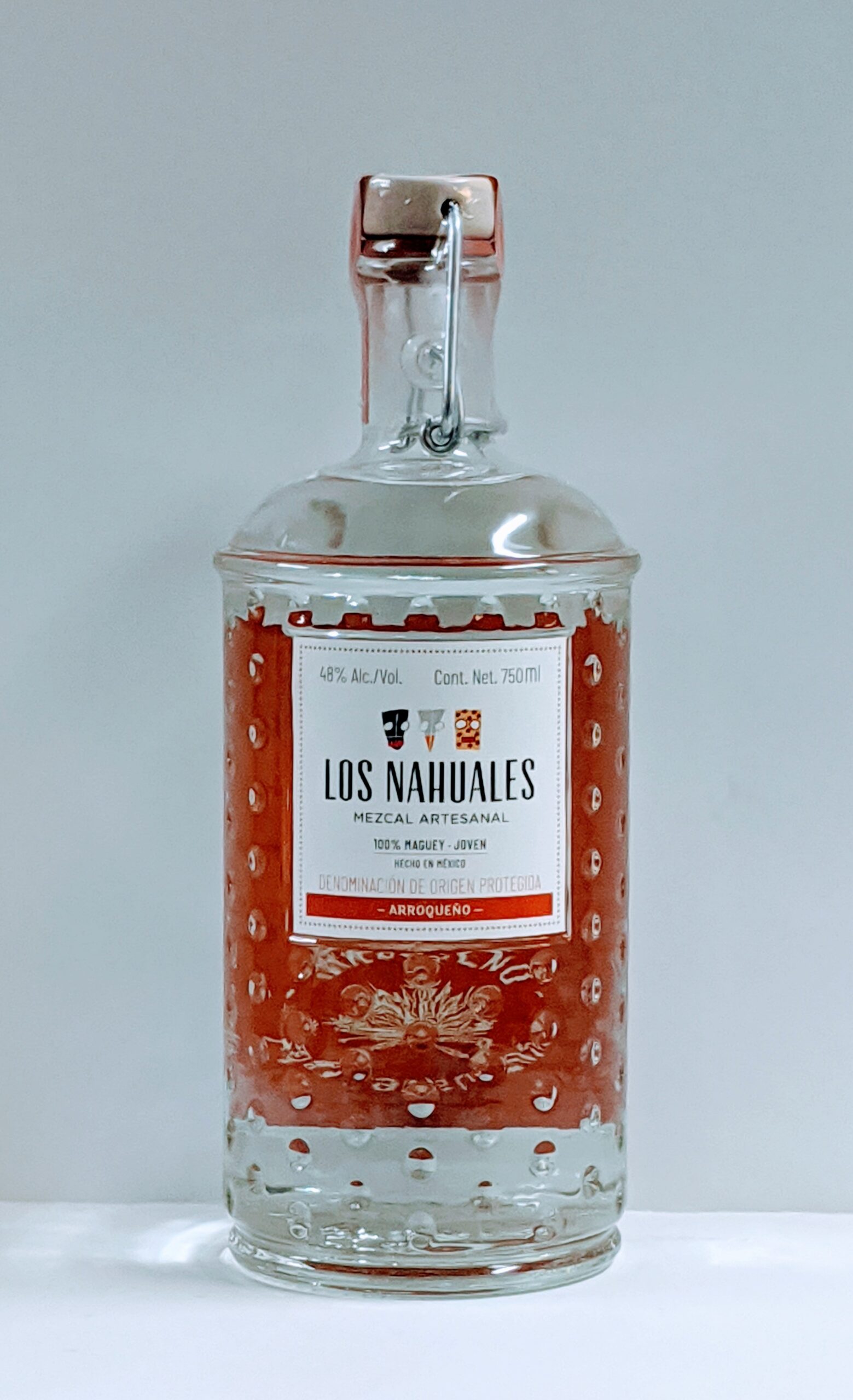 LOS NAHUALES BLANCO FROM ARROQUEÑO
Single-batch release distilled from a semi-wild sub-variety of the agave Americana. Arroqueño has good acidity, yielding great flavor definition. Nice intensity. 48% abv $115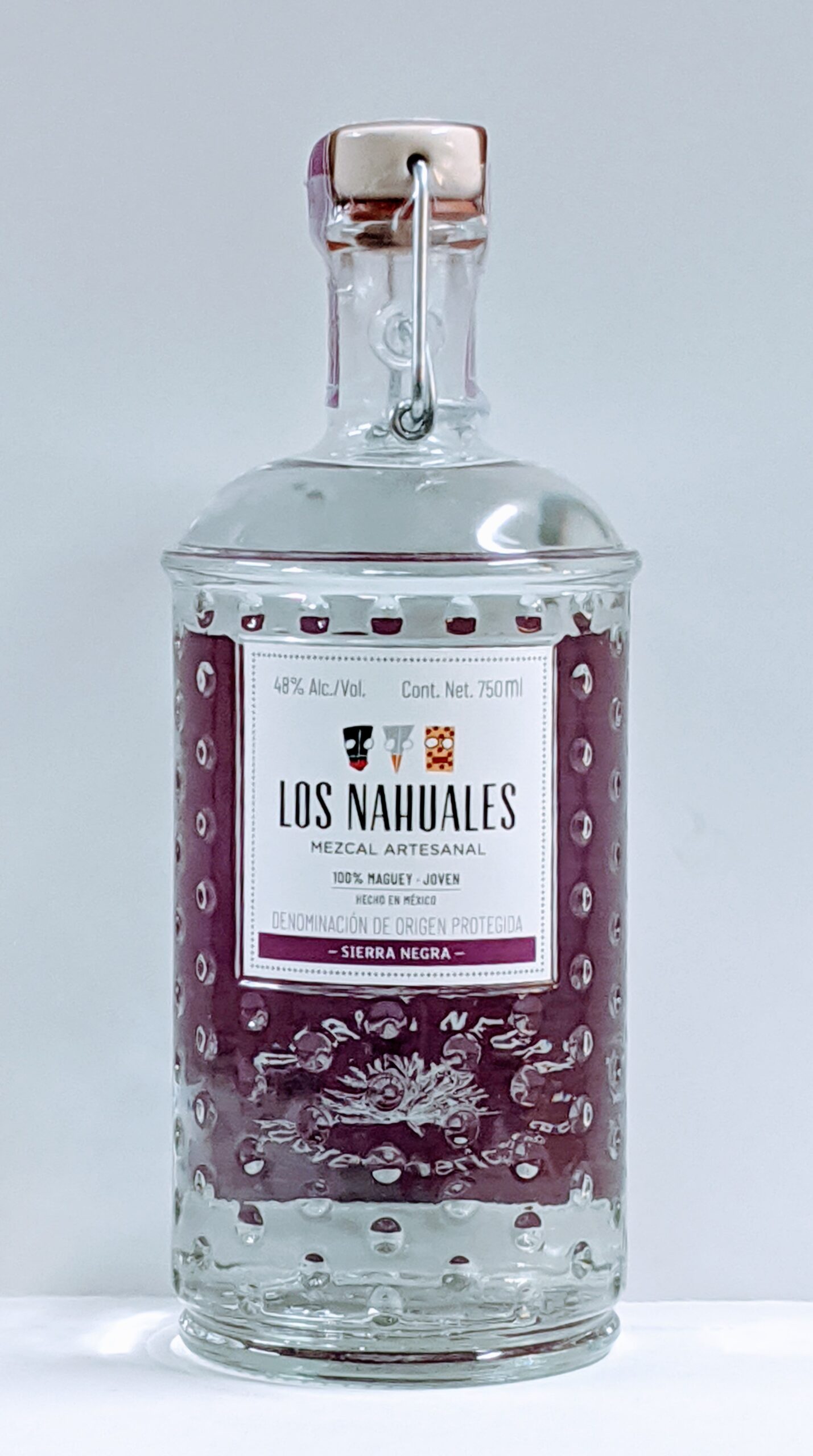 LOS NAHUALES BLANCO FROM SIERRA NEGRA
Single-batch release distilled from a sub-variety of the agave Americana noted for its suavity. Rich flavor. 48% abv $115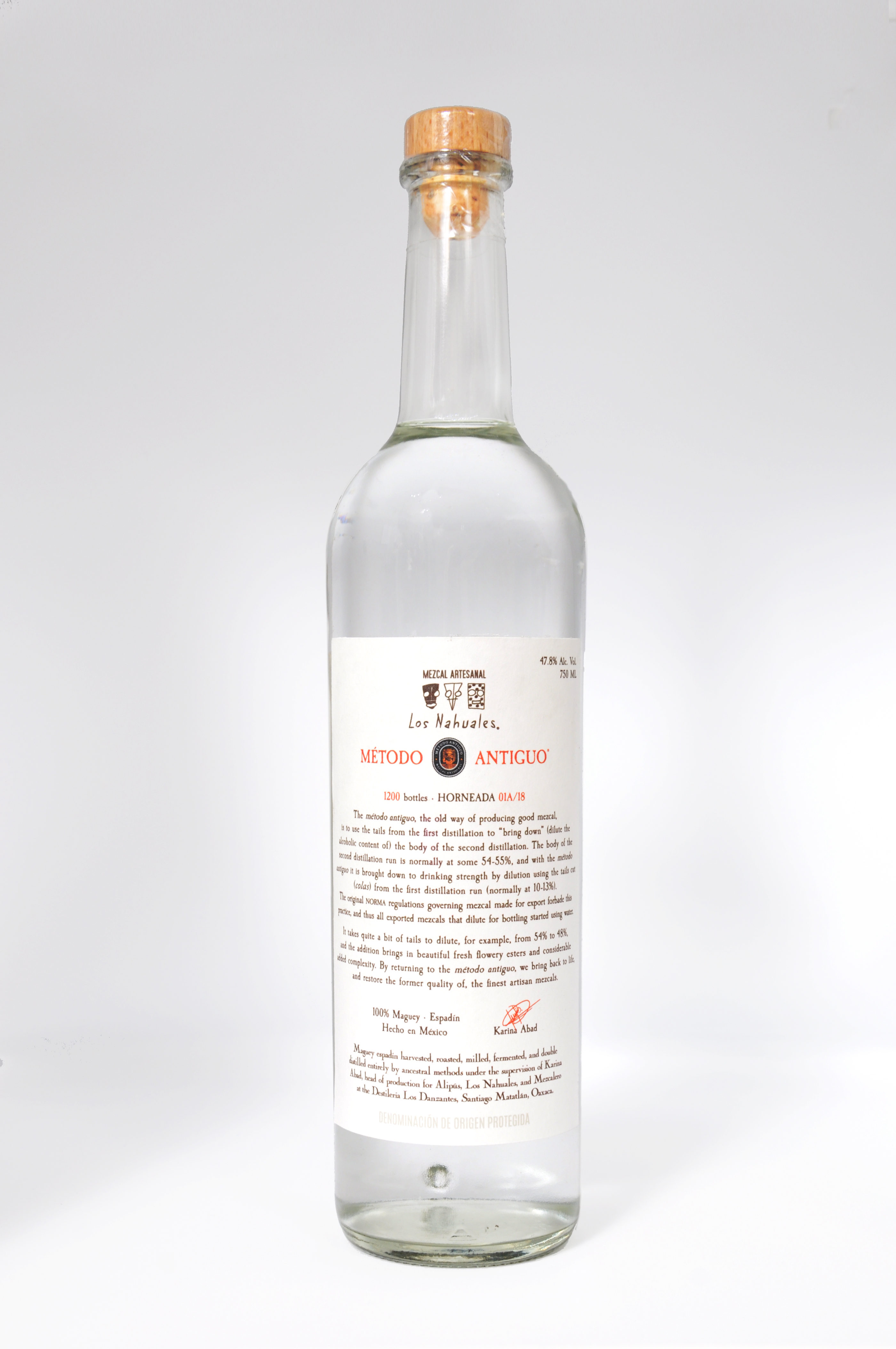 LOS NAHUALES METODO ANTIGUO
Made the authentic pre-Norma way by using tails from the first distillation run, instead of water, to descend the mezcal to bottling proof. The tails add a lovely flowery complexity. Good stuff 47.8% abv $72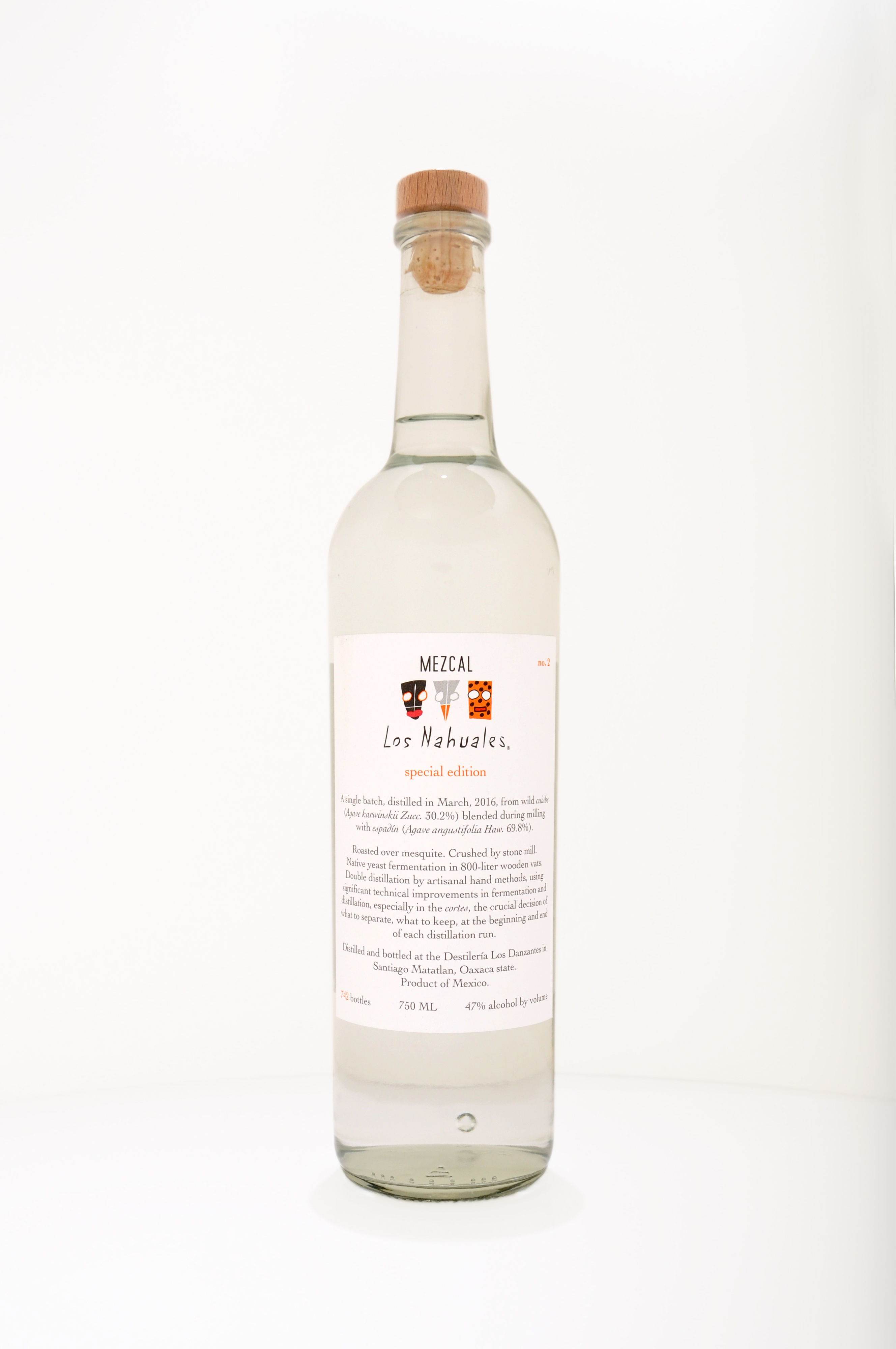 LOS NAHUALES SPECIAL EDITION NO.2
A single batch of an ensamble (blended at roasting) of wild cirial (a sub-variety of agave Karwinski) and a high mountainside espadín (agave angustifolia) distilled by Joel Antonio Juan and Karina Abad 770 bottles. The tall stalk creates flavors less baked than agaves whose piñas are at ground level: crisp fruitiness an unusual dry complexity. Scarce. 47% abv $105  
SOLD OUT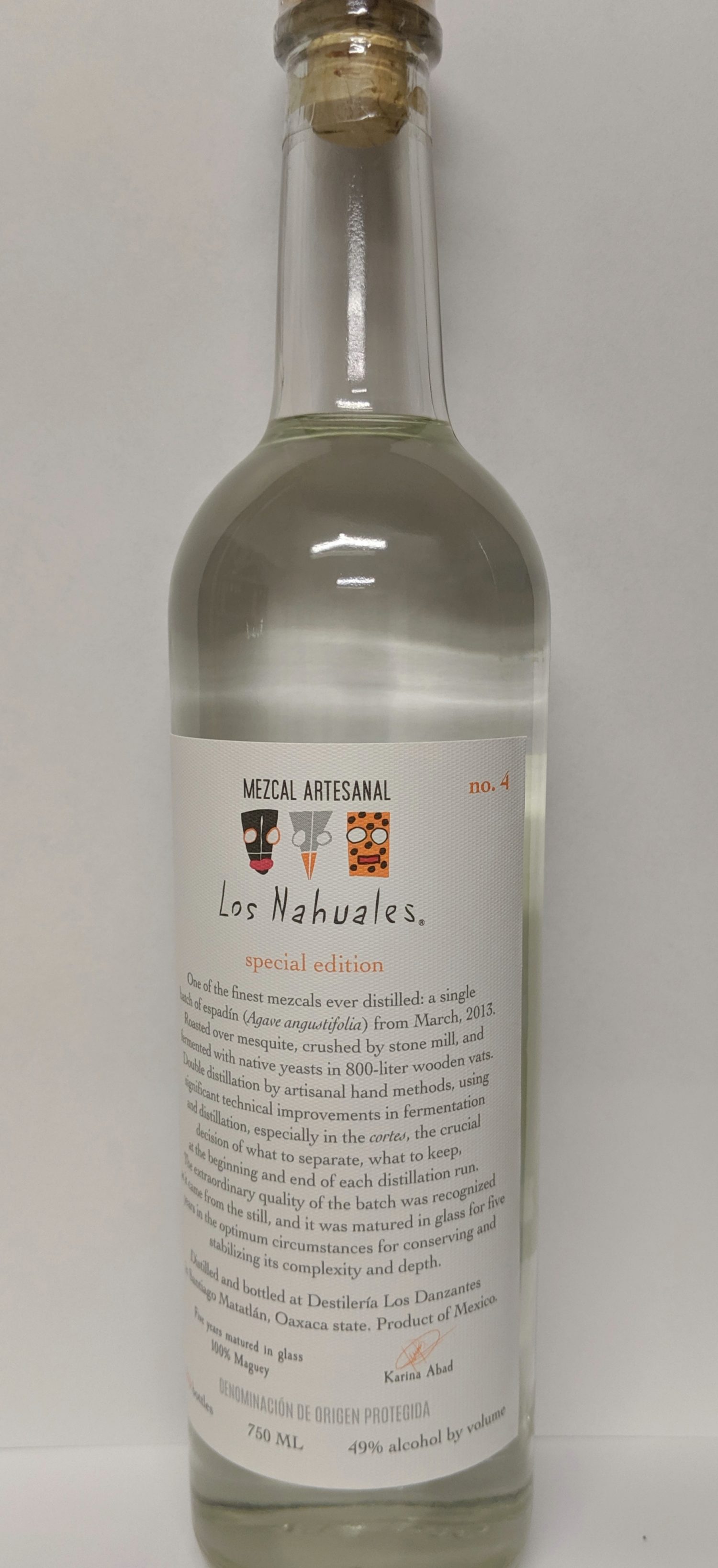 LOS NAHUALES SPECIAL EDITION NO. 4
One of the finest mezcals ever distilled, a single batch of espadín (agave angustifolia) from March, 2013. The extraordinary quality of the batch was recognised when it came from the still, and it was matured in glass for five years, deepening and stabilizing its rich complexity. 770 bottles: Scarce. 49% abv $105  video
SOLD OUT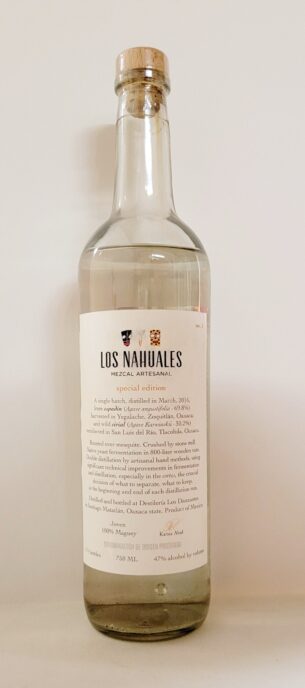 Los Nahuales Special Edition no. 5
An ensamble of wild cirial (an agave Karwinskii variant harvested above San Juan del Rio) and a rich and forward espadín (agave angustifolia) from Yegalache in mountainous terrain above and east of Miahuatlan. Distilled by Karina Abad: displays her masterful gift for richness and balance. 414 bottles only. 750ml/47% abv. $105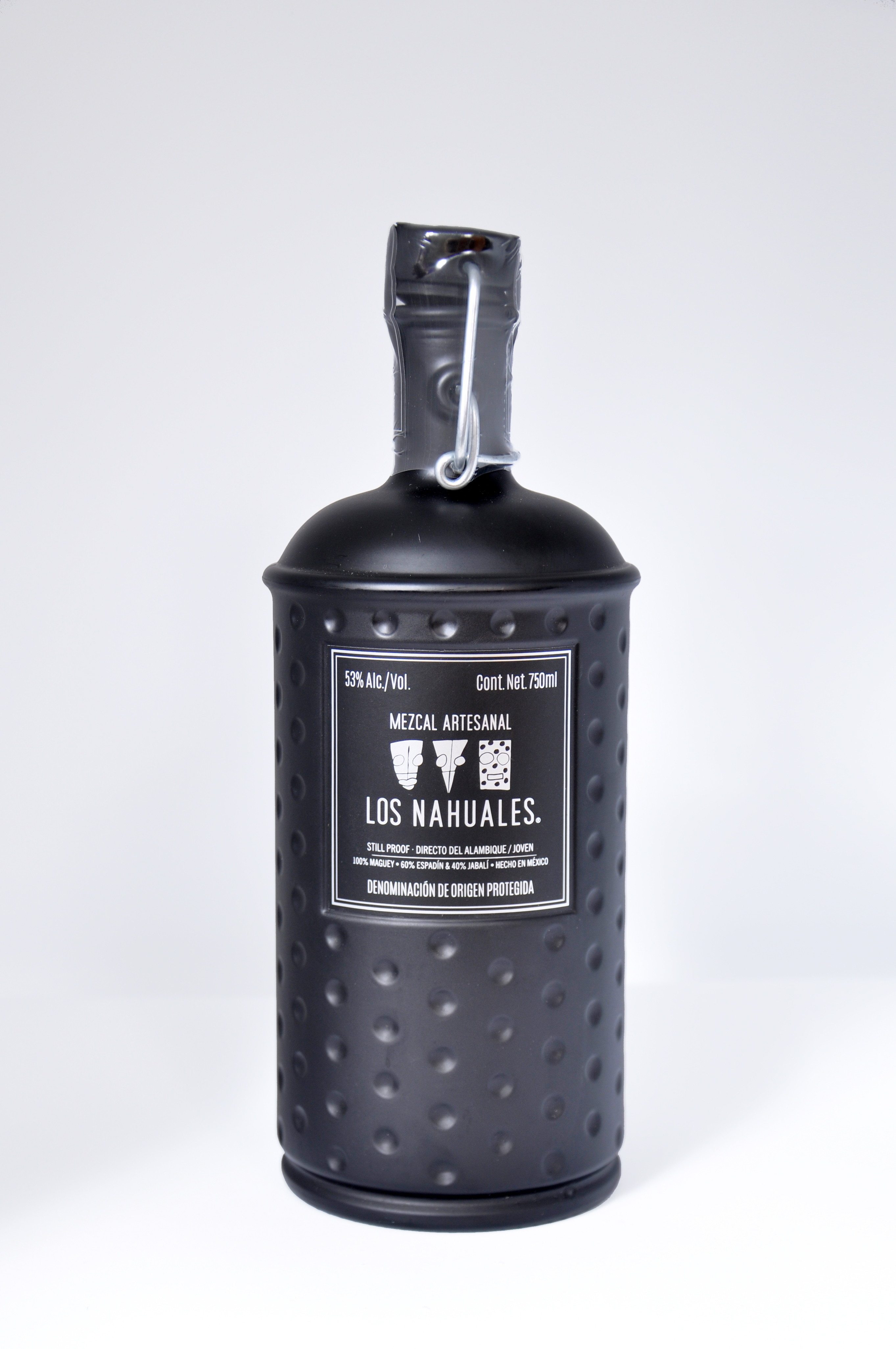 LOS NAHUALES STILL PROOF
2nd release/bottled without dilution. Produced 40% from wild jabalí (agave convallis) collected in the hills of San José Lachiguiri, west of Miahuatlan, in dark thin infertile soils. Jabalí is notoriously difficult to distill; here the acidic ferality is beautifully tamed by blending with a rich mature espadín from Pozo Blanco near Santiago Matatlan. 720 bottles only: Scarce. 53% abv $120