Beautifully distilled single-batch artisanal Raicilla de Costa (from the coastal region of Jalisco state). Raicilla is a spirit made only in Jalisco state from agaves distilled in remote areas. Raicilla is a mezcal – but not on the label, due to Mexican regulations. Raicilleros uses at least nine kinds of agave, all of them wild, some with several differing local varieties. Raicilla is artisanal as it gets, going way back in time; its distillation was introduced in the 1600s from the Spanish colonies in the Philippines, which resulted in the common use of the primitive Filipino double-chamber clay still. Many raicillas are roasted in above-ground clay ovens instead of the fire pits of Oaxaca.
PRODUCTS & IMAGES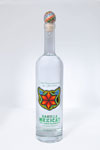 MEXICAT RAICILLA SIERRA
Every bottle has an individual hand-made huichol bead mask; people collect them. From Mascota in the Sierra Madre Occidental, double-distilled in copper at the destilería of 4th-generation José and Benito Salceda, agronomist brothers and raicilla pioneers deeply engaged in a large sustainability project cultivating agave Maximiliana (called lechuguilla). Flavorful and soft. Double distillation tends to show a smoother side of raicilla, and the 40% abv nicely balances the intensity of the wild Maximiliana.  (750ml /40%) abv)
RSP $60.

MEXICAT RARE AGAVE SPIRIT GOLD: MASPARILLO
Distilled by hand by Don Lupe Castro in Mezquital de Oro, Zacatecas, close to tequila territory.  The agave is a variant of agave Maximiliana called masparillo, a small wild agave growing at high altitudes on thin soils. Don Lupe's stone-enclosed stills bring out a clean, focused, floral, and mineral spirit.  Masparillo is uncommon. This is good stuff.(750ml/40% abv)
RSP $72.

MEXICAT RARE AGAVE SPIRIT SILVER: MANSO
Another hand-distillation by Don Lupe Castro in Mezquital de Oro, Zacatecas, close to tequila territory.  The agave salmiana is a cultivated agave, here called manso. Don Lupe's version is extremely well distilled: softly rich, round, citric, and spicy.  Amazing price for the quality.    (750ml/42% abv)
RSP $54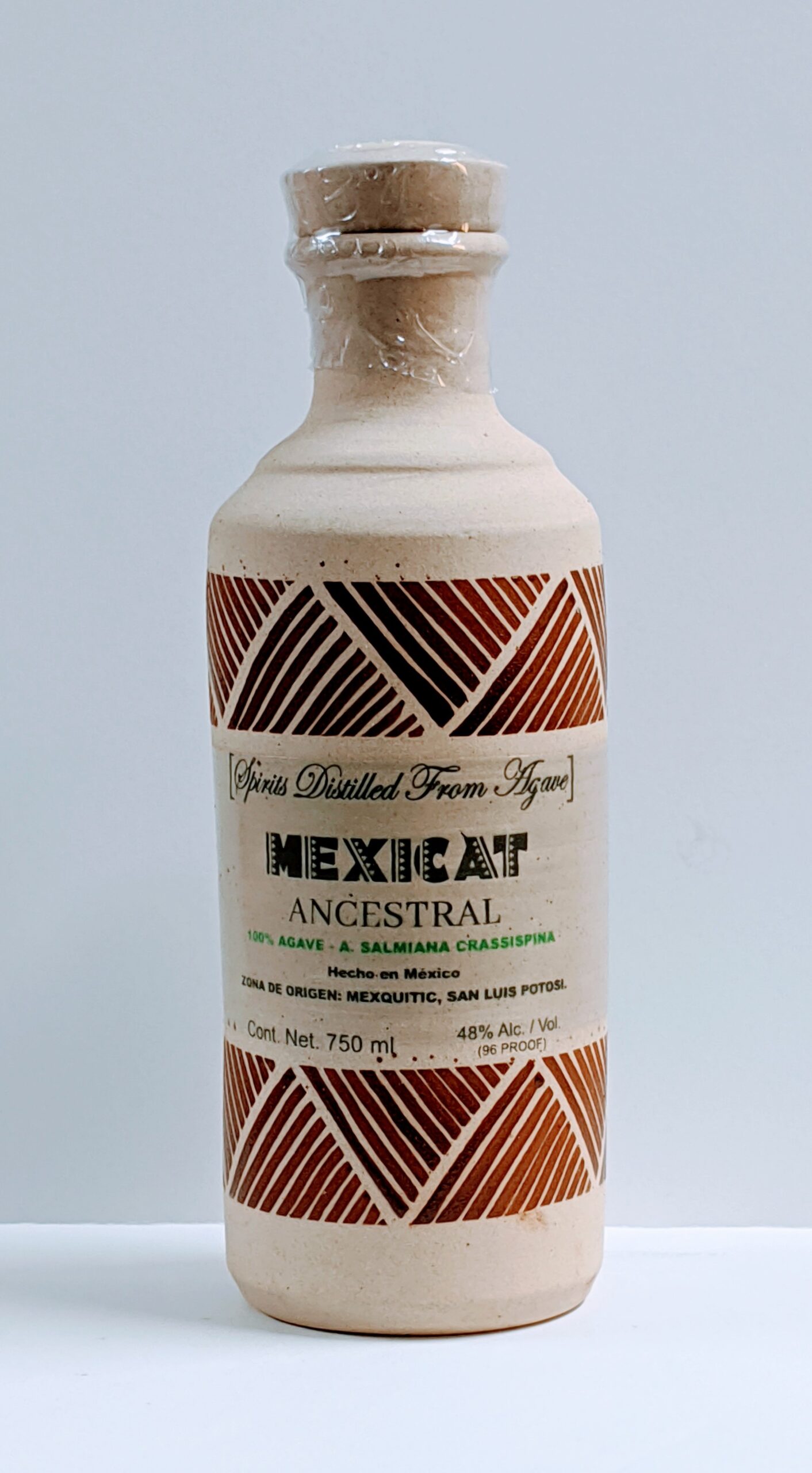 MEXICAT DESTILADO DE AGAVE ANCESTRAL
The very rare Agave Salmiana Crassispina distilled in a clay Filipino still by Maria de la Luz Martinez Ramos in remote Mexquital, San Luis Potosí. The oldest methods we have encountered, squeezing the crushed agaves in a hammock, then fermenting with a pulque yeast. This is as indigenous a spirit as exists, and the most profound agave spirit we have encountered. In a ceramic bottle that we cannot ship because of the risk of its getting broken: we'll have to empty the spirit into a glass 750ml bottle and ship both to you. Call Kristie Meyer 707 468-7899 to order. DO NOT MISS THIS (750ml/48% abv)
SRP $180

MEXICAT SOTOL ARTESANAL
Dasylirion Wheeleri from 4th and 5th generation distillers Norma & Bienvenido Fernandez, using artisanal methods in Madera at 6500 feet in the mountains of Western Chihuahua. Smoky, earthy, but very clean; fruity and intense; long finish: best sotol we have tasted. The Nahuatl word from which sotol derives is tzotollin, a small palm tree. There is a local belief that it means sweetness in the head, and that's certainly what this sotol is. (750ml/42% abv)
RSP $66