A series of significant small batch Scotch Whiskies created by Don Sutcliffe, managing director of Craft Distillers and 35-year veteran of distilled spirits marketing, in collaboration with Willie Phillips, for 23 years managing director of The Macallan.
While others blend to produce year-in, year-out consistency, each edition of The Exceptional will offer a Whisky that is authentically individual, selected from several different distilleries, each barrel chosen for its distinctive & memorable characteristics; every release will be possessed of its own qualitative and stylistic distinction.
The inaugural release, autumn 2013, was The Exceptional Grain. The Exception Malt was released in June of 2015; the Exceptional Blend will arrive in late 2015.
PRODUCTS & IMAGES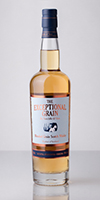 The Exceptional Grain
A blend of remarkable aged grain whiskies, including a barrel of 30-year-old from the Carsebridge Distillery, long since closed. Blended by Willie Phillips, formerly of The Macallan; finished in first-fill sherry casks. Subtle, elegant, authentically individual, with great structure. (750ML/43%abv) RSP $100.  
THE EXCEPTIONAL MALT
Complex and balanced blend of whiskies from Glenfarclas, Ben Nevis,  Alt-á-Bhainne, Auchroisk, Clenallachie, Westport, Speyside, and a 30-year-old Macallan, finished in first-fill Oloroso sherry casks. (750ML /43% abv.) RSP $120.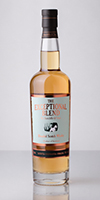 THE EXCEPTIONAL BLEND
Mature grain whiskey from North British, Strathclyde, and Cameron Bridge distilleries blended with selected barrels of aged, malt whisky from 11 distilleries, including a 30-year-old Macallan. Deep and layered complexity. Superb whisky. (750ML/43%abv)  RSP $120.