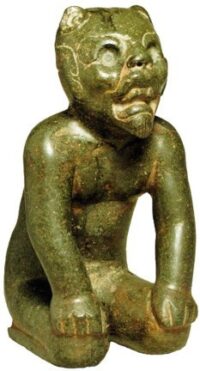 A nahual is a human who can turn himself into his tonal, his animal counterpart, his spirit animal. The brand name Los Nahuales is appropriate. It references a deeper part of us, the part that operates not with our Mind but with the core of our being, the way animals do. We have lost something important, and artisanal mezcal calls it back.
The fundamental purpose of our mezcal is to maintain the link between mezcal and the culture which underlies its quality. We do business in ways that preserve the indigenous origins of this profound distilled spirit.
Ansley Coale talks about nahuales here.