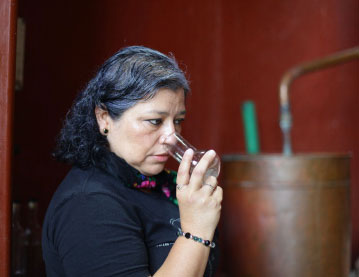 Karina Abad, Head of Production, has unmatched experience. Also in charge of Mezcal Alipus, she has worked with 10 Alipus producers from all over the Oaxaca Valley: different agaves from differing microclimates and soils, differing roasting woods, differing methods of fermentation and distillation.
Karina's mezcals are UNEQUALLED: COMPLEX, RICH in FLAVOR and AROMA, UNUSUALLY SMOOTH and INTEGRATED.
with Don Valente of Santa Maria la Pila, Miahuatlan, and Don Beto of Bramaderos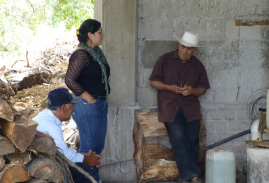 With the distillers of Potrero west of Sola de Vega. Because of such exposure, Karina is extremely knowledgeable. She was trained as a chemist, so she also brings an analytical understanding to her work.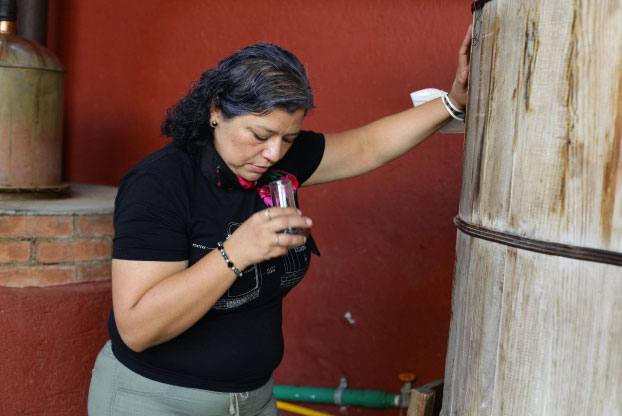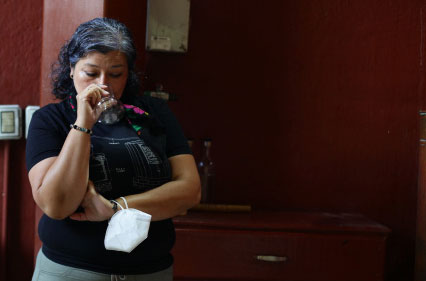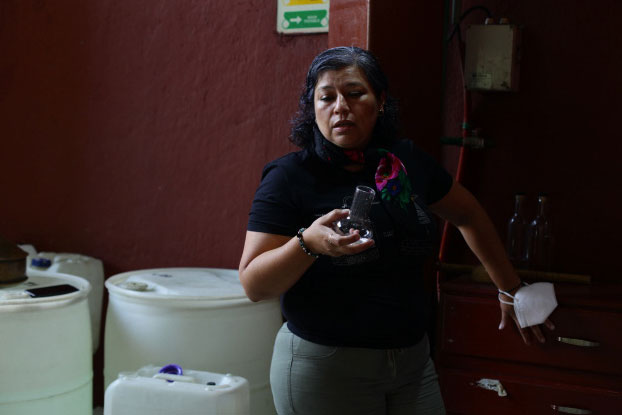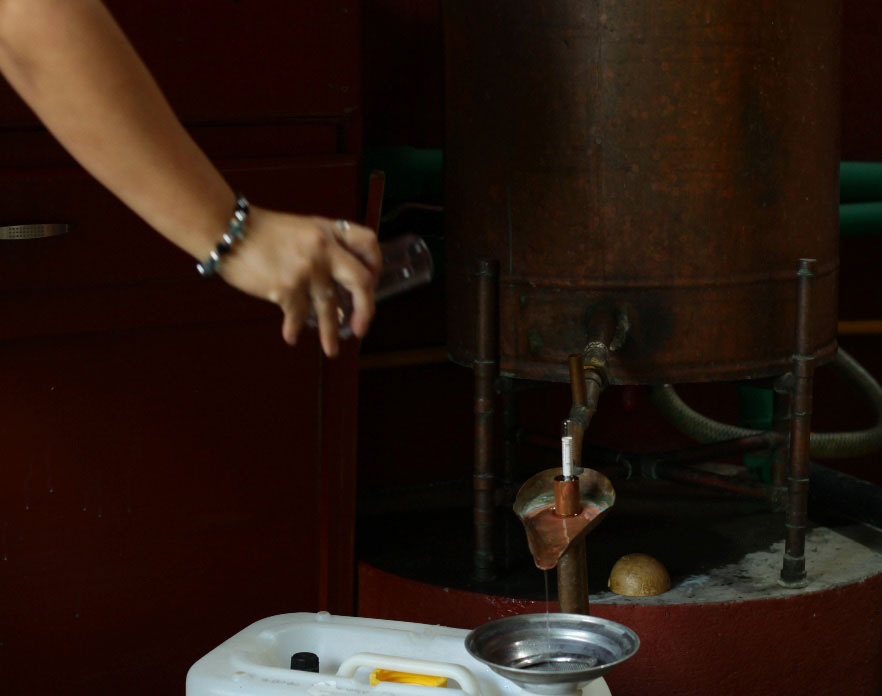 Karina's mezcal joven is the finest being made today: rich, complex, smooth, balanced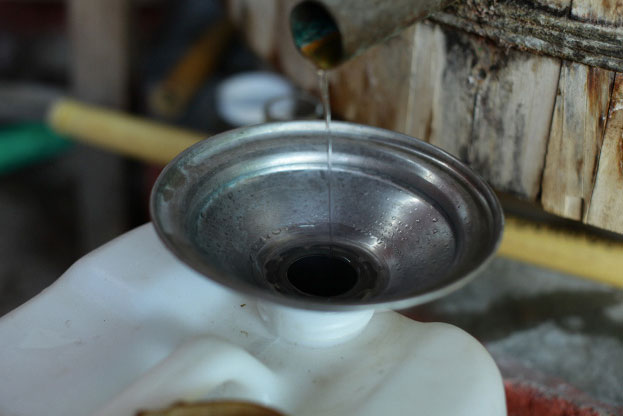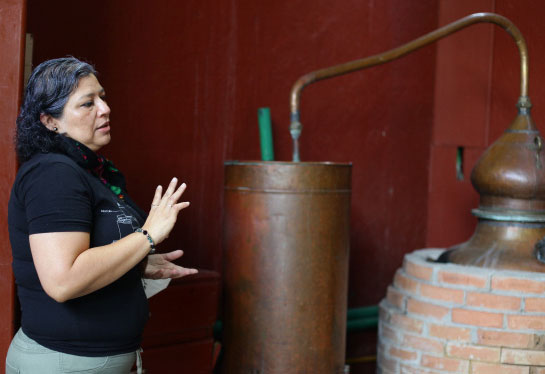 One of the reasons her mezcal is so good is that the second distillation is split between a standard Mexican still and a Portuguese Hoga, which has more coils in the condensing tank and a sophisticated rectification chamber at its top.
The elegance of the Hoga spirit marries beautifully with the vegetal directness of the other half of the run.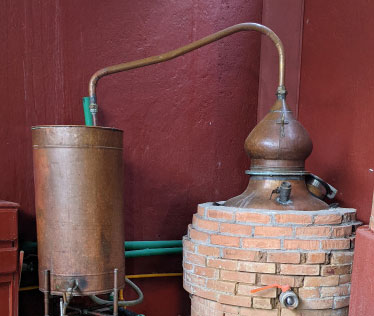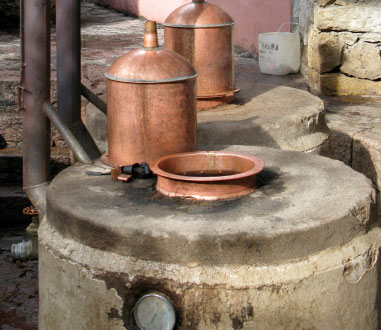 All of Karina's mezcals enjoy minor but important improvements in artisanal methods, such as using a coil of heated water to maintain stalled fermentation during cold weather and inoculation using the best wild yeasts from earlier batches. The distillery has also seriously insulated its stills.
These details matter. A well insulated still means the distillate is more evenly heated, residual heat coming from the side instead of all heat coming from the bottom, causing turbulence. In a good distillation the alcohols are layered, so that equivalent alcohols are being distilled at the same time. Flavors are cleaner and better defined.