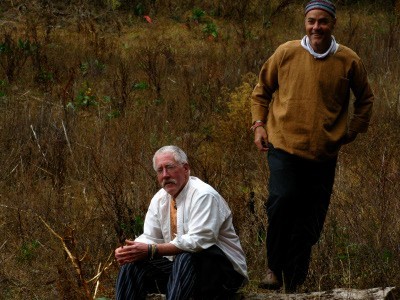 Pioneers of premium mezcal, the Muñoz brothers bought a small distillery in 1996 to produce mezcal artesanal for their restaurants devoted to bringing indigenous cuisine to the world's attention. Ansley Coale of Craft Distillers brought Los Nahuales into the USA in 2004, In 2023, profound changes incorporating sustainable agaves prompted a new package and a new mezcal blanco, NAHUAL
The name of the Muñoz distillery in Santiago Matatlan, and the brand name of their mezcals, is LOS DANZANTES. Due to trademark issues, the brand is LOS NAHUALES in the USA. The mezcals in the bottle are identical.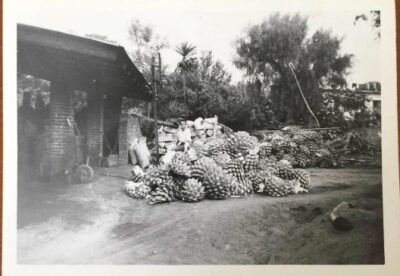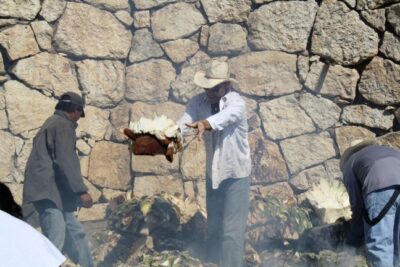 The Muñoz brothers and the talented humans who manage production/distillation at the Destilería Los Danzantes are committed to preserving the artisanal modes of production which underlie truly great mezcal. This takes constant resolve not to give in to the forces of commercialization
Coale, who created the Mezcalero brand in 2009, was the first to name and illustrate the work of the actual distillers.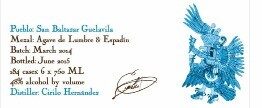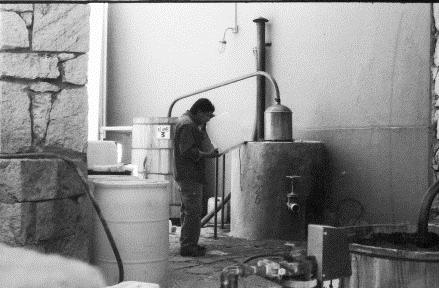 Hector Vasquez and Karina Abad are the humans who made the Los Nahuales mezcals so superb.. Hector ran the destilería from 2002 through 2012, when Karina Abad took over. Both of them also coordinated the Alipus mezcal brand, which sourced and bottled artisanal mezcals from now ten family destilerías. This knowledge of different methods and of agaves from Oaxaca's varied soils and nicroclimates has informed and deepened their work.
Hector and Karina have introduced significant technical improvements: serious insulation of their stills; inoculation of fermentation with the best performing wild yeasts; using a copper coil and hot water to enable fermentation during cold weather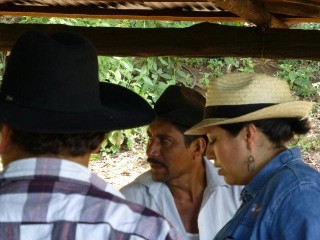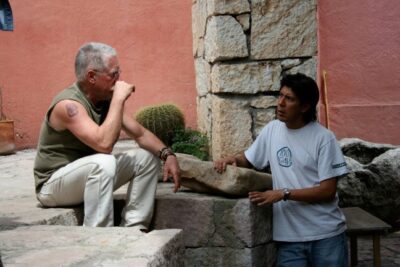 Ansley talking shop with Hector
Ansley Coale and Karina Abad evaluating mezcals