Artisanal distillation of wild agaves in Jalisco, Durango, and Chihuahua. Balam spirits have won four significant national awards in Mexico.
Xavier Villegran sources his beautifully distilled raicillas, sotols, and a churique from small artisanal distilleries. Production methods vary: pit ovens, above-ground adobe ovens, conoas, shredders, potstills of copper, clay, and stainless steel. Villegran is hugely invested in sustainable production, has erected large greenhouses, and is actively planting several wild varieties.
PRODUCTS & IMAGES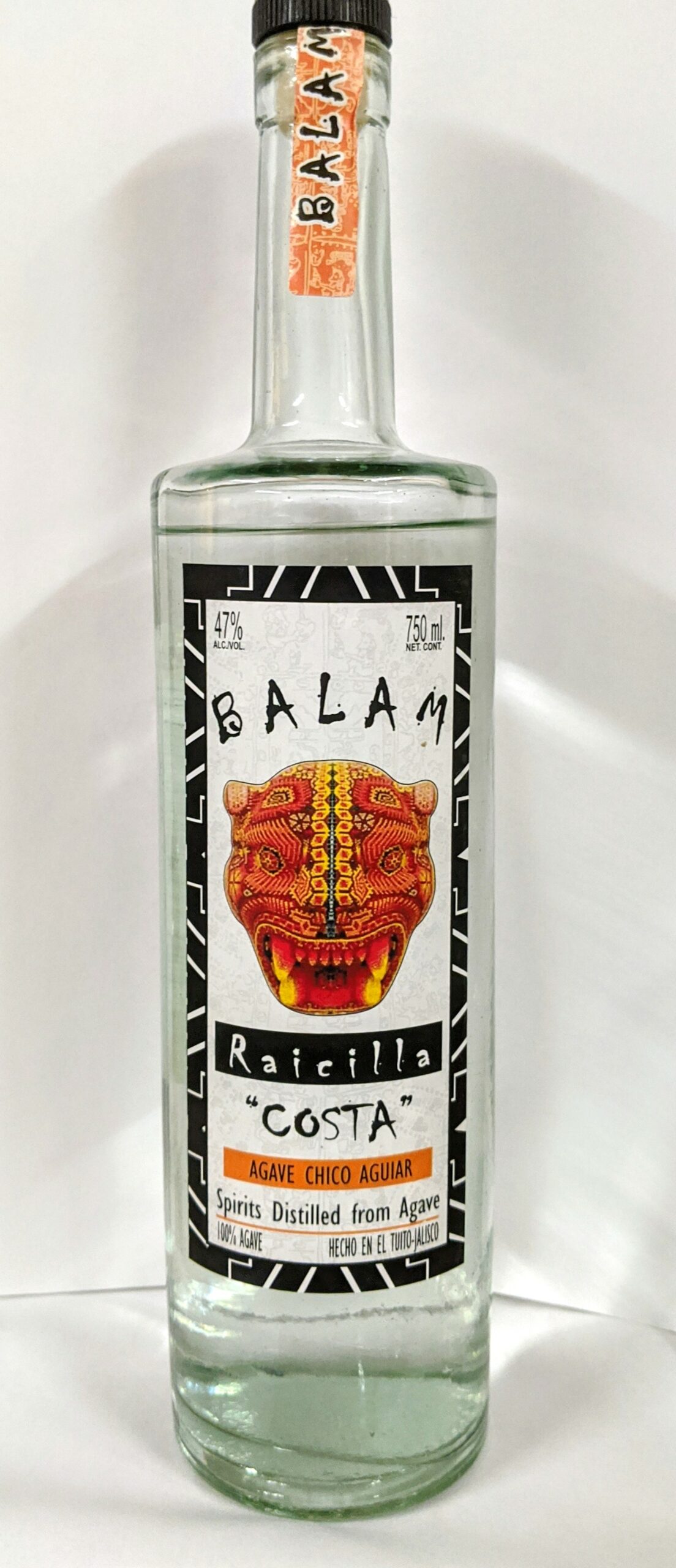 BALAM RAICILLA DE LA COSTA
From Rosalio Rodriguez in El Tuito in the mountains of Cabo Corriente, south of Puerto Escondido. Rodriguez distills chico aguiar (agave angustifolia) and agave rhodacantha, both wild and grown in his own fields. The climate is moderated by being close to the sea: spicy and nicely vegetal. (750ml / 47% abv)
RSP $75

BALAM RAICILLA AÑEJO DE LA COSTA
Since 2012, Rosalio annually aged one barrel of rhodacantha for a year, then adds it to a tank. In 2019, he filled a small barrel with the aged assemblage for a month of integration and filled 274 bottles. Rich, mellow, and deep. Truly one of a kind  (750ml/43% abv)
RSP $92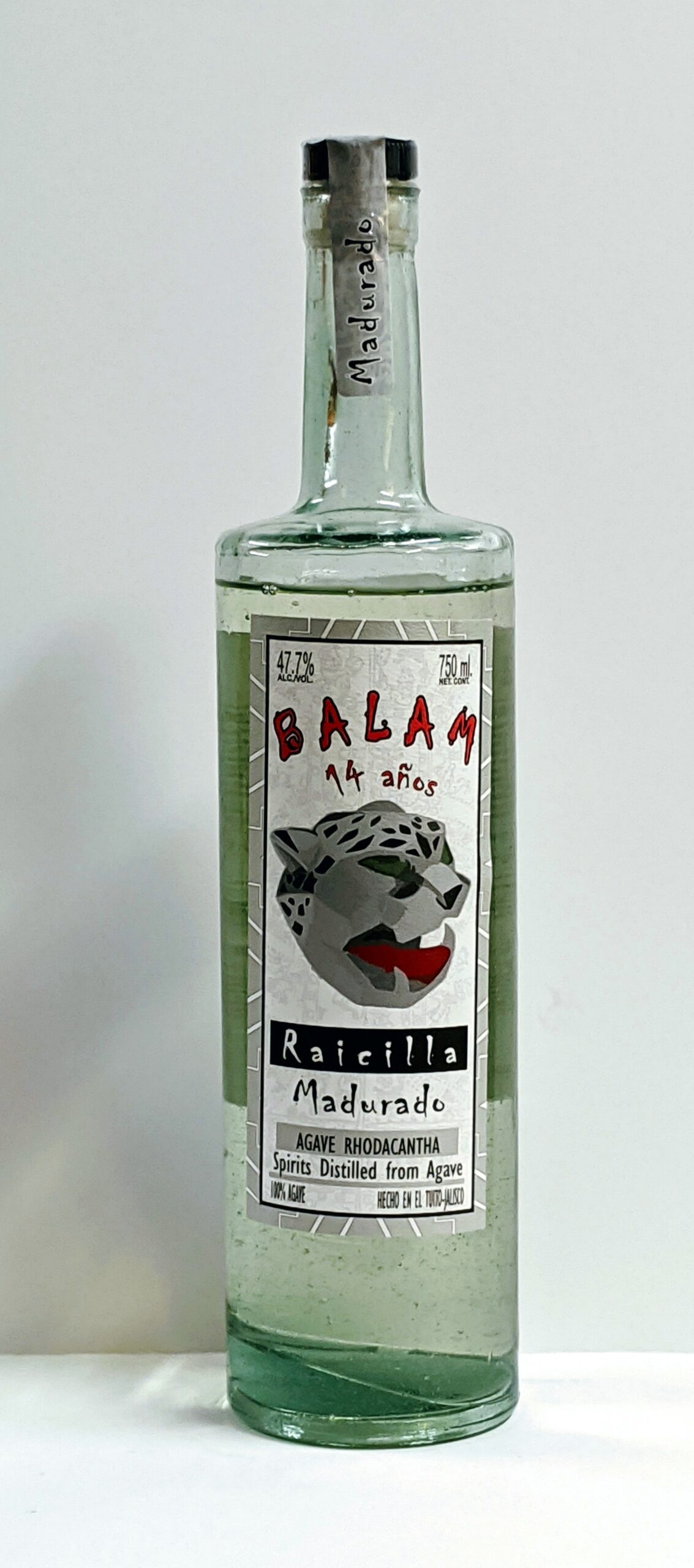 BALAM RAICILLA MADURADO DE LA COSTA
A solera of rhodacantha added to annually since 2004. 559 bottles, average age more than 8 years. There is nothing like it made from agaves. Complex and very mellow. (750ml/ 47.7% abv)
RSP $96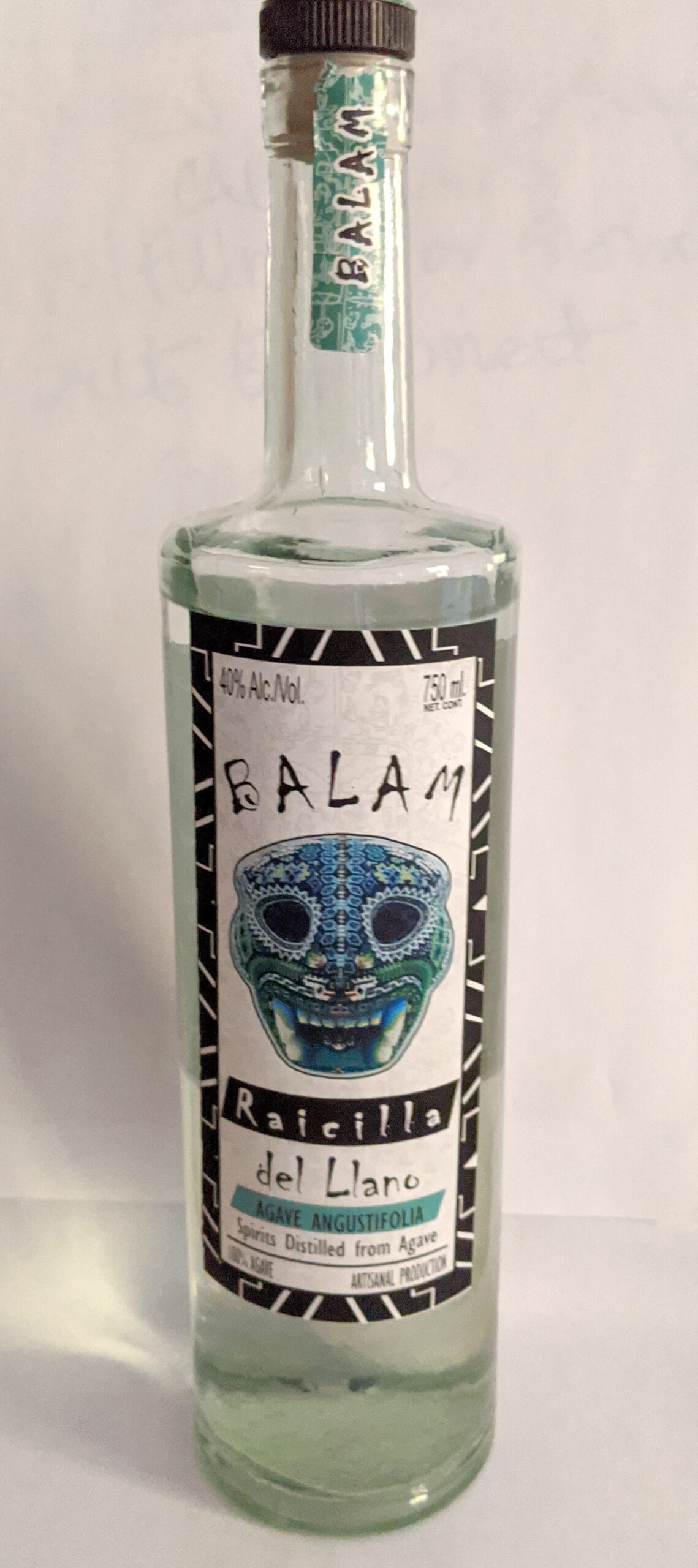 BALAM RAICILLA DEL LLANO
From Juan Jesús Ariaz Lugo in San Gabriel, a pueblo on the central plateau SW of Guadalajara. Agave angustifolia, the familiar espadín cultivated in Oaxaca, but tasting far more fruity and earthen, very accessible at the lower abv preferred by many raicilla distillers. Nicely round.  (750ml / 40% abv)
RSP $75.

BALAM RAICILLA DE LA SIERRA
From Benito Salcedo Rios in El Mosco, a tiny pueblo (pop. 148) at 3200 feet in the Sierra Madre south of Mascota. Benito is an agronomist, and you can taste his feel for the plant: lechuguilla (agave Maximiliana), an agave he working on cultivating for sustainability. Focused and very cleanly distilled.  (750ml / 46% abv)
RSP $75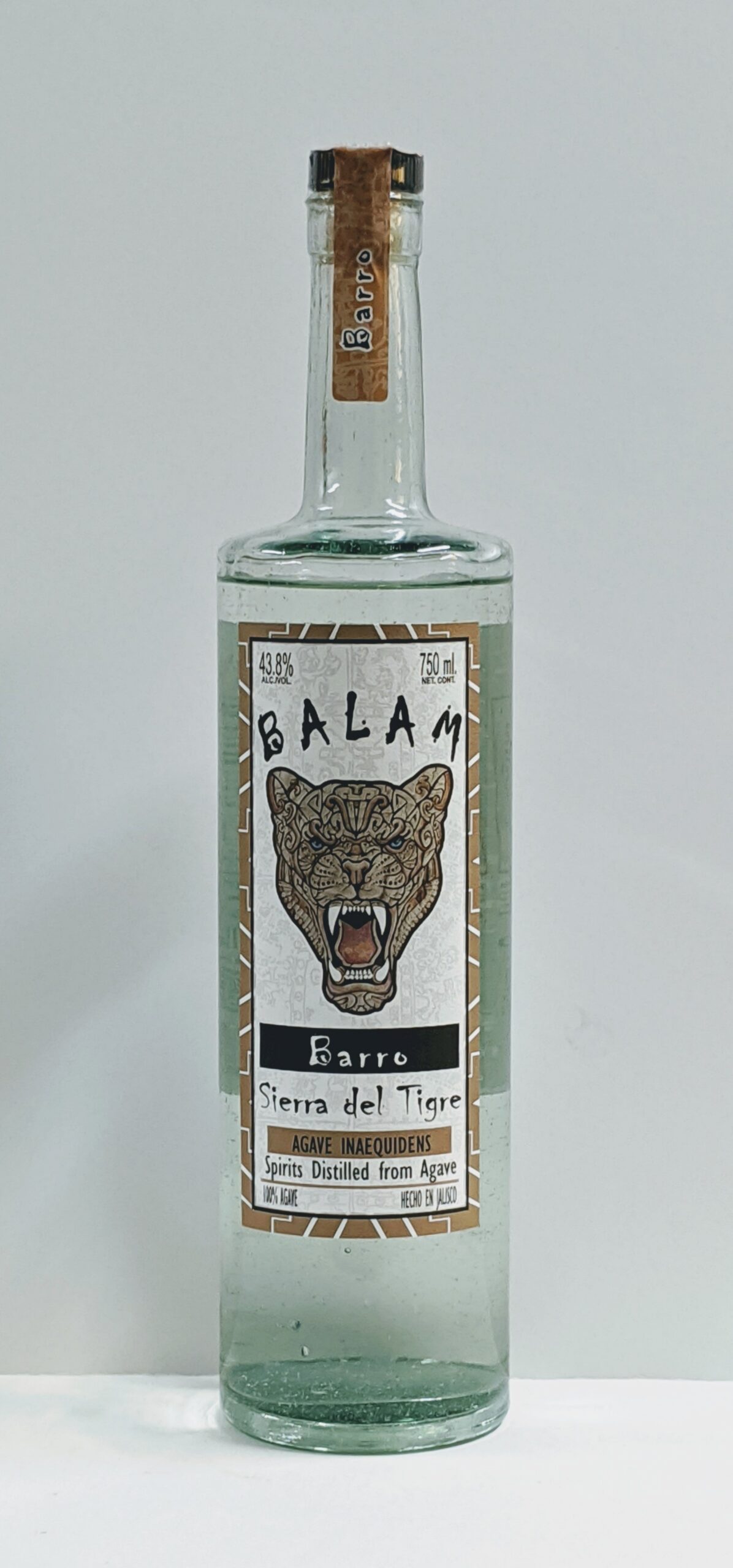 BALAM DESTILADO DE AGAVE TIGRE
From Mazamitla, Jalisco, in the Sierra Madre Occidental, agave maximiliana. Filipino clay potstill. Very small lots (750ml / 43.8% abv)
RSP $120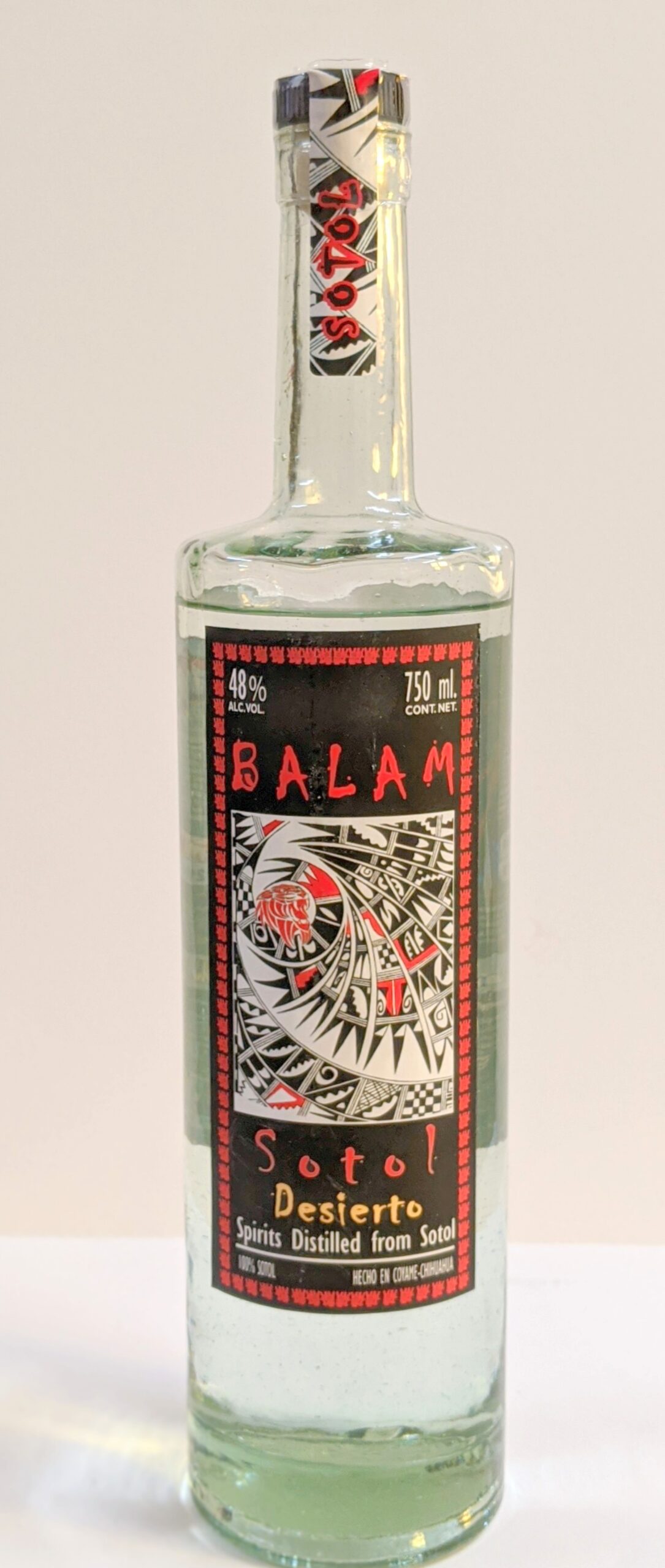 BALAM SOTOL DESIERTO
Dasylirion Wheeleri distilled with artisanal methods by Enrique Valencia in the pueblo of Coyame (at 4000 ft) in the high Sonoran desert of Chihuahua. Hand-milled. Sotol growing in a colder and dry climate yields intensity with plenty of minerality; a touch of sweetness. Focused and nicely clean. (750ml / 47% abv)
RSP $75

BALAM SOTOL DURANGO
Dasylirion Wheeleri distilled with artisanal methods by Jesús Román in Peñon Blanco at 5200 feet in Durango. Hand-milled. Sotol from the mountains is softer and fruitier. Long complex finish. (750)ml / 47% abv)
RSP  $75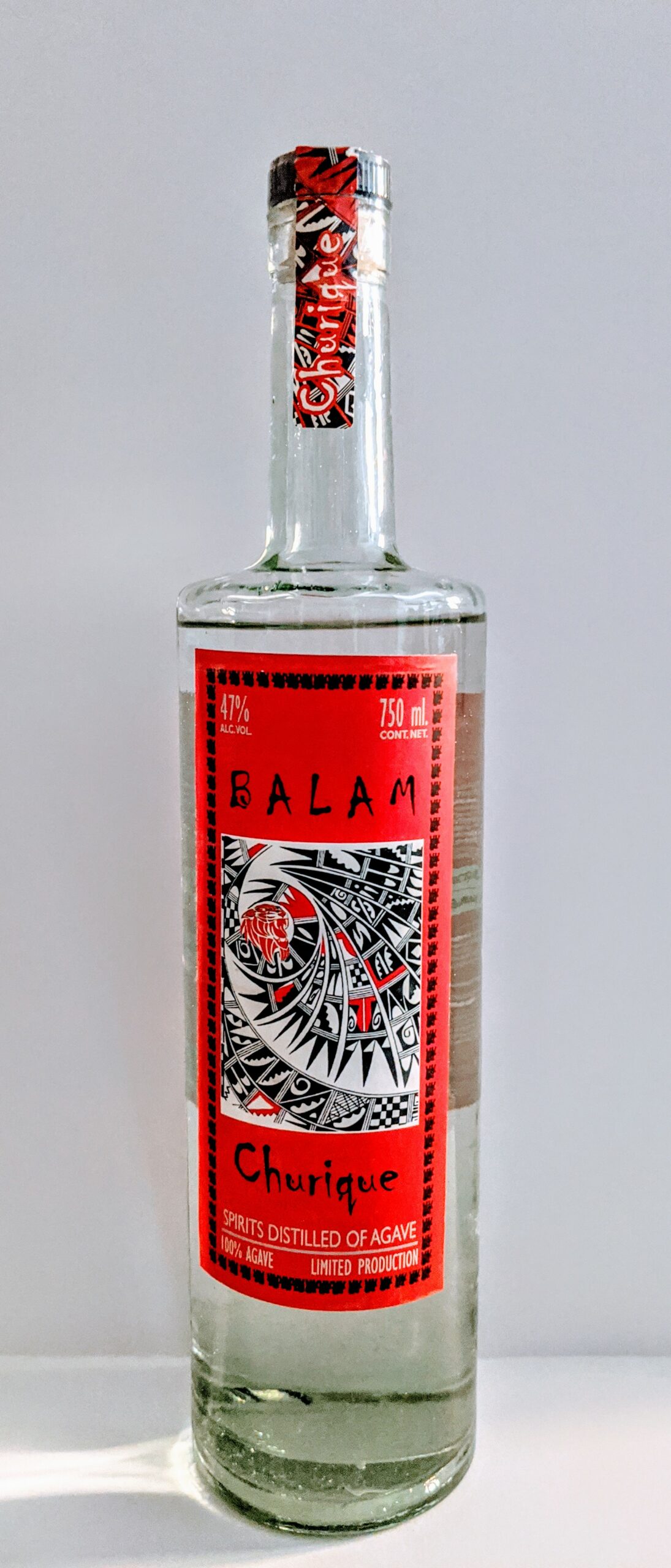 BALAM CHURIQUE
An unclassified wild agave, found only in the Chihuahuan desert and locally called lechugilla (small lettuce), distilled using artisanal methods by Bienvenido Hernandez in Madera, at 6500 feet in Chihuahua. Hand-milled. The sparse & tiny agave looks intimidatingly thorny. Agave distillates from tough environments are intense: so is churique. Unique, mineral (chalky), appealingly slightly sour finish. (750ml / 47% abv)
RSP $75