A collaboration between Craft Distillers and Cognac's largest remaining family-owned producer. Surrenne's eight aging cellars hold extensive stocks of aged distillates that have been maintained pure and unblended. There are four distilleries, including the ancient installation in the chateau of Triac. The home distillery is on the Quai de l'Ile Madame on the banks of the Charente river in Jarnac.
Great cognac reflects the land and climate from which its grapes were taken. The bottlings come from specific regions, and we further emphasize their individuality by using cognacs from a particular vintage, or a single distillery, or even an individual cask. Many of these bottlings are unblended, and the rareties are unfiltered.
PRODUCTS & IMAGES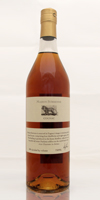 COGNAC
Petite Champagne/Fin Bois VSOP, the Fin Bois from the family's vineyards near the chateau at Triac. Excellent value.
SRP $48
Ancienne distillerie
100% Petite Champagne distilled at the home distillery, the "Madame", on the banks for the Charente.  Drawn from aged inventory in the Figon cellar.  Delicate, nicely fruited.
SRP $135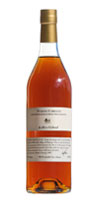 Distillerie Galtaud
Single-cask (wonderful focus) 100% Borderies. The Galtaud distillery was founded in 1800 in the commune of Mainx. Unusually deep fruit and volume with the region's typical attributes: a hint of violet & nut kernels. Cognac of the Year from WINE & SPIRITS.
SRP $100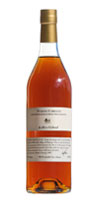 XO Maison Surrenne
100% grande champagne, blended from old cognacs in Surrenne's Madame, Figon, Brunetiere, and Moreau cellars. Classically delicate XO from Cognac's premier vineyards, with plenty of the region's depth and finish. Usually some 25 years old.
SRP $150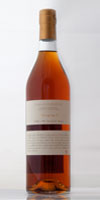 Tonneau No. 1
Inconceivably rich. A blend of century-old petite champagne assembled in a large tun in 1922, topped off annually now for more than 90 years. Astonishing complexity: contains dozens of very old cognacs. The average age probably approaches 150 years.
SRP $270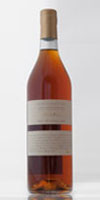 Lot David Picoron (single-vineyard 1975)
Grapes from the 1975 harvest in Picoron's vineyard in Verrieres, near Ségonzac, the epicenter of grande champagne. Rich rich rich, with notable finesse.
SRP $350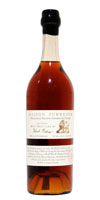 Unblended 1946
Distilled on a wood-fired still by Hubert Portier from grapes grown in his family vineyard near Bilhouet in the first vintage following WWII. 1946 is one of Cognac's great vintages, and this man knew his grapes very well. Astonishing fruit and complexity. One of the finest cognacs ever made.
SRP $600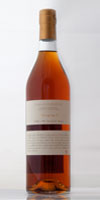 Heritage 2
From the Borderies commune of Cherves-Richmont, 100+ years old by inventory records. Unreal product.
SRP $1200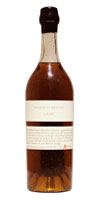 Cask 356
We believe this to be the finest cognac in bottle. A genuine rarity, assembled in 1961 by Surrenne's former cellar-master, Hilaire Guilbaud: his personal blend from the house's finest old grande champagne cognacs. The blend then aged for another 53 years in one cask. Every component is well over 100 years old. Very scarce.
SRP $2000