Notes from Ansley: Early Germain-Robin Part 3 Installing the Still
*
We worked with local masons Fred Rouse and Dave Butler. They didn't believe us when we told them that this was the only such still in the USA.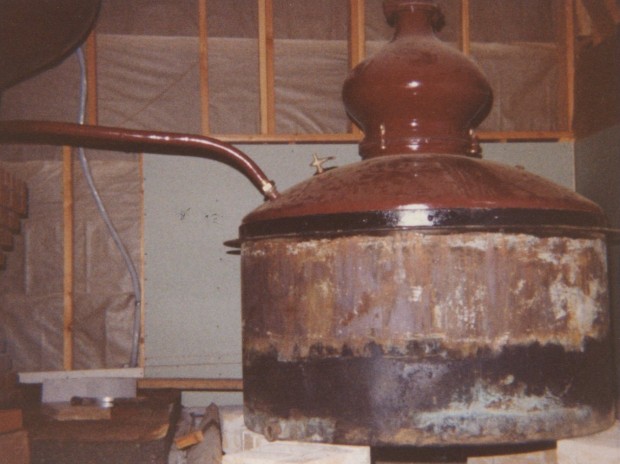 We had a scale drawing made by Prulho, in centimeters. There was a lot of jawboning.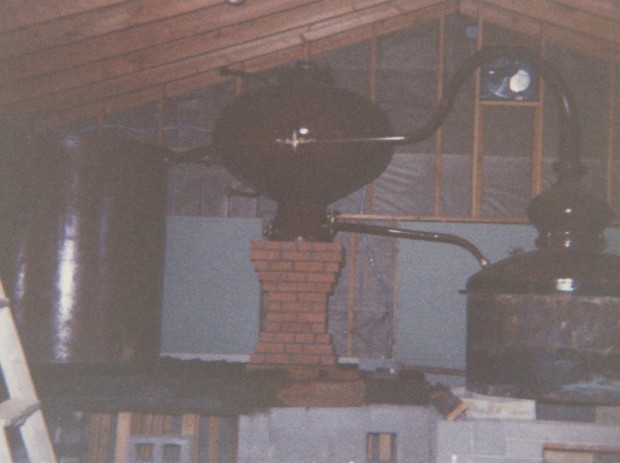 Here it is in place before they put the bricks around the pot. We insulated the pot with earth, sand, and diatomaceous earth, the way they used to. This means there is retained heat, which is beneficial around the pot. The same heat dissipates with modern cognac-still insulation.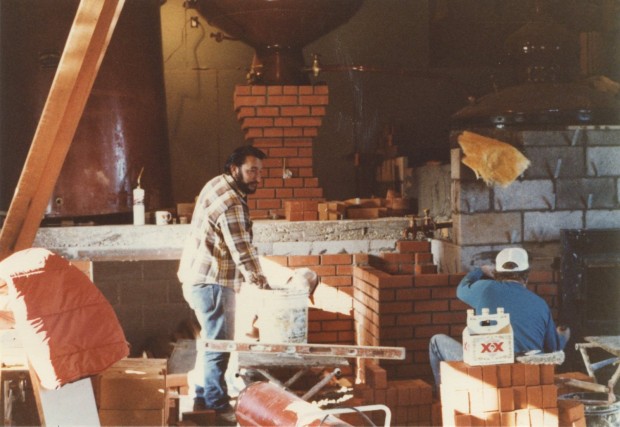 Dave and Fred laying the brick facing. Behind Dave is the brick pillar they built to hold the preheater. Elegant work.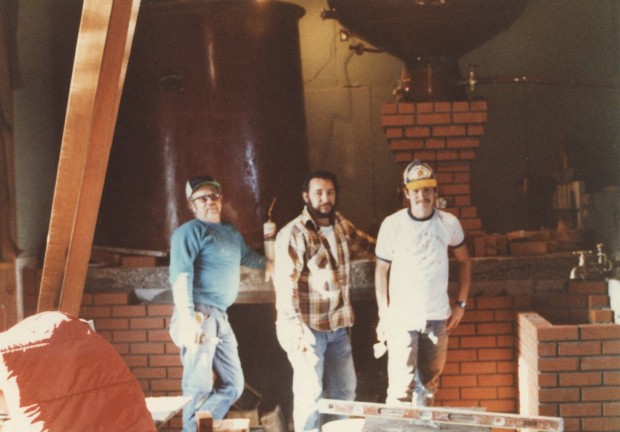 Fred Rouse's crew. They enjoyed the job.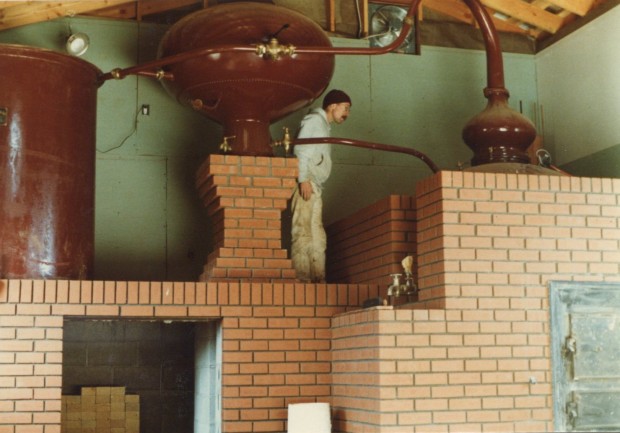 Turkish workman Ansley checking it out. Note the rebar for finishing the chimney behind the pot and the leftover firebrick under the condenser platform.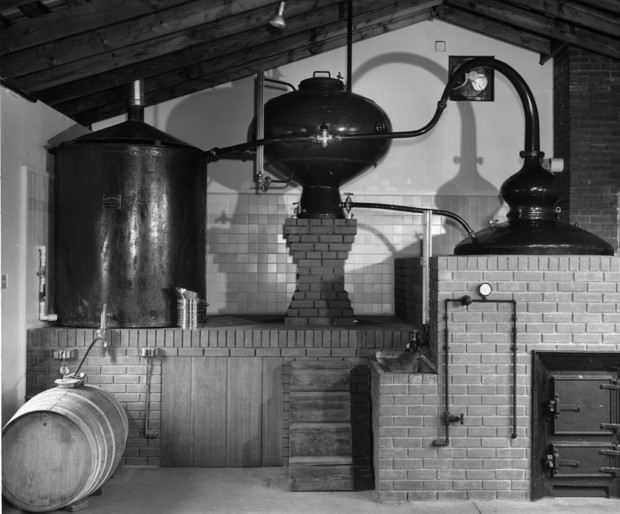 Our lovely old, antique still. It makes very good brandy. We moved the operation in 1998, but we still use it once in a while.