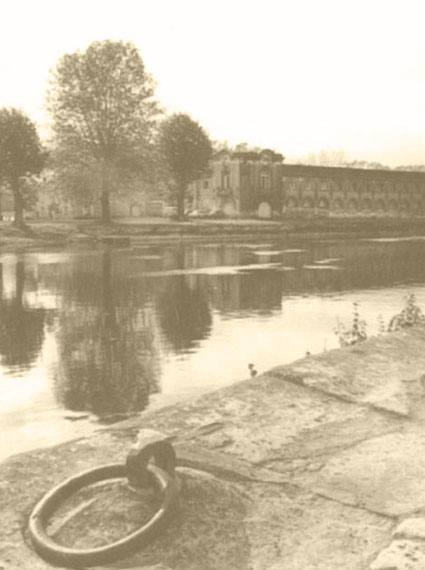 Prices are those listed by our Ukiah CA neighbor Caddell & Williams. At your local store, prices may vary significantly, due to transportation costs, state excise taxes, and the pricing structure of the store and of the distributor.
"Wonderful cognacs & serious bargains"
–WINE & SPIRITS MAGAZINE
Tasting Maison Surrenne
Great cognac reflects the soil and climate in which its grapes were grown. Surrenne bottles cognacs that are true to their specific district (grape-growing region) and, as far as possible, to their specific year of harvest/ distillation. Cognacs tend to be over-blended in the interest of uniformity; when Ansley Coale and Richard Braastad created the brand (1998), they were impressed by the available variety of interesting (and usually unblended) single malt whiskies. These cognacs are hand-crafted and genuinely unique: no other cognacs come close to matching the quality at their prices.
Great cognac doesn't need a lot of oak. Flavors should be subtle and delicate, with no hint of harshness. Aromas and flavors should be in balance, with no single element too dominant. Maison Surrenne does not indulge in the usual commercial practices: there's no excessive adulteration by caramel or sugar syrup or boisé (oak-chip) flavoring. Purity, quality, and individual distinction make Surrenne's cognacs a pleasure to experience. The product descriptions below have tasting notes.
Cognac – $48. A VSOP blend including Fin Bois cognacs from Surrenne's own vineyards. Excellent price for the quality.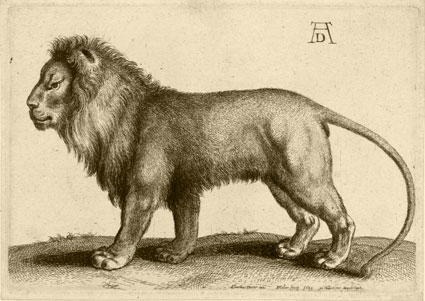 Single-District Bottlings
Ancienne Distillery – $135. 100% petite champagne from the home distillery. This clean, complex, fruity, and very well-distilled cognac won a double gold medal (in the XO category!!!) in the SF Spirits Competition. Rated a "Best Buy" by Wine Enthusiast, Beverage Retailer, and Nightclub & Bar – "a phenomenal value."
Distillerie Galtaud – $100. Single-cask (wonderful focus) 100% Borderies from the 1989 vintage. Galtaud is a facility founded in 1800 in the commune of Mainx. Unusually deep fruit and volume with the region's typical attributes: a hint of violet & nut kernels.
"Cognac of the Year"

– Wine & Spirits.
XO Maison Surenne – $150. 100% grande champagne, normally 25+ years old, blended from Surrenne's Madame, Figon, Brunetiere, and Moreau cellars. Classically delicate XO from Cognac's premier region, with plenty of the region's depth and finish. Great price. Look for the classic hint of orange in the nose.
Specialty Bottlings of Old Cognac
Tonneau No. 1 – $270. Inconceivably rich. A blend of century-old Petite Champagne cognacs assembled in a large tun in 1922, topped off annually now for more than 90 years. Astonishing complexity: contains dozens of very old cognacs. There's hardly any finish, which happens to old petite champagne. Genuinely one of a kind: an amazing taste experience. The average age probably approaches 150 years. (750ml / 41.9% abv) 
David Picoron 1975 – $350.  Grande Champagne from the 1975 harvest in a single vineyard in Verrieres, near Segonzac. This is the epicenter of the finest grapes in the region. The vineyard is on a south slope, yielding beautiful rich flavor. Extreme finesse (750ml / 41.9% abv).
Unblended 1946 Grande Champagne – $600. Distilled on a wood-fired still by Hubert Portier from grapes grown in his family vineyard near Bilhouet in the first vintage following WWII. 1946 was one of Cognac's great vintages, and this man knew his grapes very well. Astonishing fruit and complexity. One of the finest cognacs ever made (750ml / 41.9% abv).
Héritage 2 Borderies – $1200. Taken from a glass carboy, now in the Surrenne cellars, that was purchased from the cellar of a distiller near Cherves-Richemont in the tiny Borderies region. The cognac appears in cellar records: more than 100 years old. It is very very rich, with a deep presence in the mouth that comes only from long aging. 24 bottles only (750ml / 41.9% abv).
Cask 365 – $2000. We believe this to be the finest cognac in bottle. A genuine rarity, assembled in 1961 by Surrenne's former cellar-master, Hilaire Guilbaud: his personal blend from the house's finest old grande champagne cognacs. The blend then aged for another 53 years in a single cask. Every component is well over 100 years old. 12 bottles imported each year: we get 6 of them (750ml / 42.2% abv).