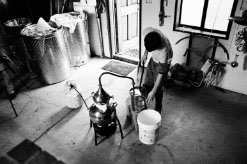 Corn Whiskey Re-imagined
Devin Cain has worked in craft distilling for 14 years. He's superbly gifted at innovating within the beauty of working by hand: ancestral methods are way better than mass-production, but you can use them in new ways, especially since the invention of stainless steel.
Ansley Coale co-founded the first craft distillery since prohibition in 1981, and has worked with craft spirits in production and marketing ever since. He created the concept, package, and marketing for the first significant craft brand, Hangar One vodka.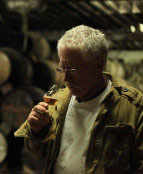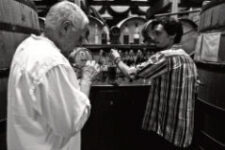 Four years ago, Devin showed Ansley Coale an experimental batch of whiskey distilled from fresh corn. Amazing stuff: Ansley thought it was the best whiskey he had ever tasted. Then Devin took a couple of years off. When he came back to Ukiah, Devin and Ansley decided to get serious. It took almost two years to get it right. Soft 'n Tasty is the result, first bottled in September, 2022.
Ansley's earlier brands, Germain-Robin brandy, Hangar One, and Mezcalero, share a quality: they are exceptionally well-made, hand-distilled by talented individuals, and without alcoholic harshness: clean, balanced, very easy to drink. All three have been reviewed by experts as the best there is in their category.

Elegant, rich in flavor, incredibly smooth, easy to drink.