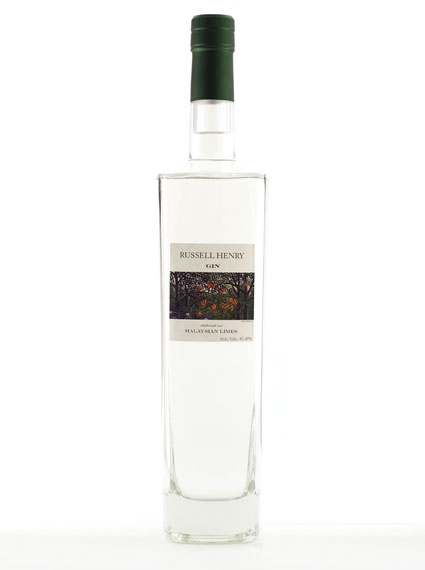 Prices are those listed by our Ukiah CA neighbor Caddell & Williams. At your local store, prices may vary significantly, due to transportation costs, state excise taxes, and the pricing structure of the store and of the distributor.
"★★★★★ A new landmark in American gin-making". Highest ranked gin and no.11 in the list of world's 120 best spirits"
– Paul Pacult, SPIRIT JOURNAL
Tasting Russell Henry Gin
Look for unusual smoothness. The clarity and subtlety of the flavors and aromas are outstanding. The aroma of the Ginger is reticent because the ginger oils are absorbed by alcohol: try splashing some water into the glass.
releases
New Sampler 3-pack – $35 Each 200ML bottle is 2 drinks: luscious ginger, rich lime, and the best London dry on earth.
Hawaiian Ginger – $38. Infused/distilled with Hawaiian white ginger from an organic grower on Kauai. True ginger heat: cocktails made with this gin are unreal.
"Smooth and lush… deep botanical flavors"
– Tasting Panel Magazine
London Dry – $38.
The botanicals include juniper, coriander, orris root, andlemon peel. This is extraordinarily appealing gin. The old cognac still lends its usual rich delicacy.
"A stellar example of the distiller's sensitivity to the supplemental herbal botanicals that often go unnoticed in dry-style gins"
– Spirit Journal
Malaysian Lime – $38. Infused/distilled with the leaves and fruit of the limau purut, a lime native to Malaysia. Best gin & tonic ever.
Dark Gin – $60. Aged for a year in oak. A genuinely astonishing product. 100 cases have been released.
http://