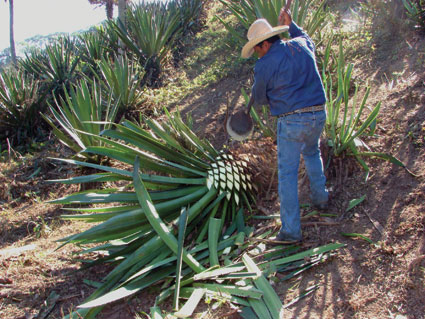 Santiago Diaz Ramos trimming a piñaming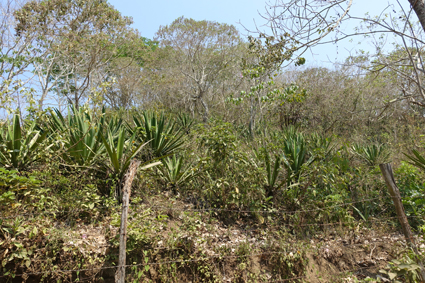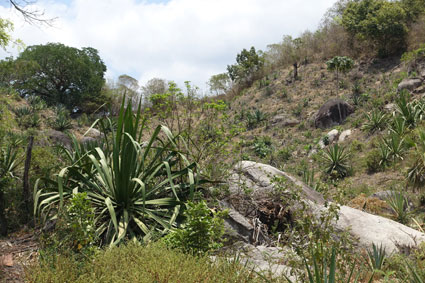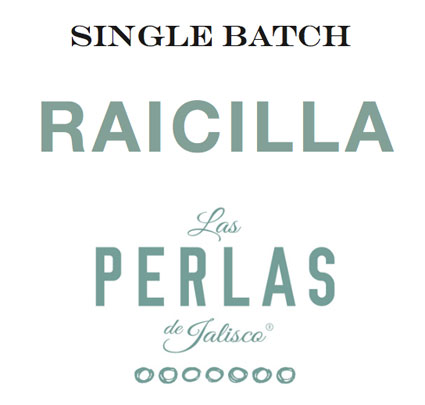 Raicilla Las Perlas is distilled from two wild agave species: angustifolia and rhodacantha, which grow well in the coastal hills of Jalisco. The varieties found in Jalisco are very different from the familiar ones used for mezcal near Oaxaca. The Jalisco varieties both produce large piñas.
The specific variety of wild angustifolia (a species cultivated in Oaxaca as espadín) distilled for Las Perlas is locally called verde; it can also be grown semi-wild by transplanting bulbils (bulbos or hijuelos) taken from the base of wild agaves. The wild rhodacantha amarillo of the Jalisco coast is also a different variety from the one called dobadaan in Oaxaca. It is related to and interbreeds with angustifolia.