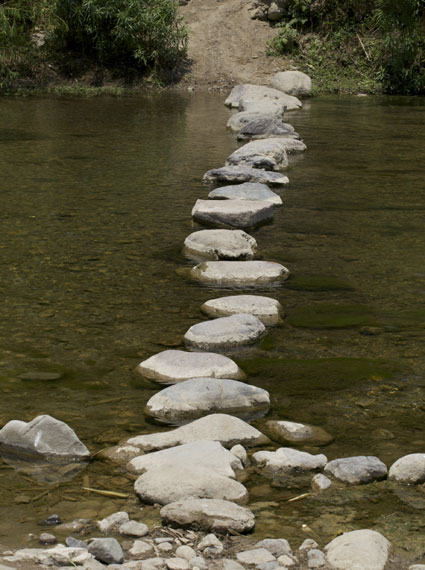 How you get to Don Eduardo's destileria in Santa Ana del Rio.
Alipus was started by Los Danzantes to provide a market for family artisan distilleries. There are still hundreds of small mezcal distilleries in Oaxaca, and a number of them make fabulous product. Hector Vasquez and later Karina Abad Rojas have worked closely with selected small producers, both to improve their distillation methods and to help them with the complex paperwork required to certify their mezcals for export.
The intent was to provide small distilleries with a wider market so that they could stay in business, and it has worked: Alipus producers have been able to add stills and – this is wonderful – to bring their children back from the USA because there is now enough work for them – as distillers! – at home.
Alipus is now Mexico's #1 artisan mezcal. Craft Distillers started importing the Alipus mezcals in 2012. Both Los Danzantes and Craft Distillers take lower than normal markups so that these distillers can be better paid and so that all of us can enjoy it for years to come.