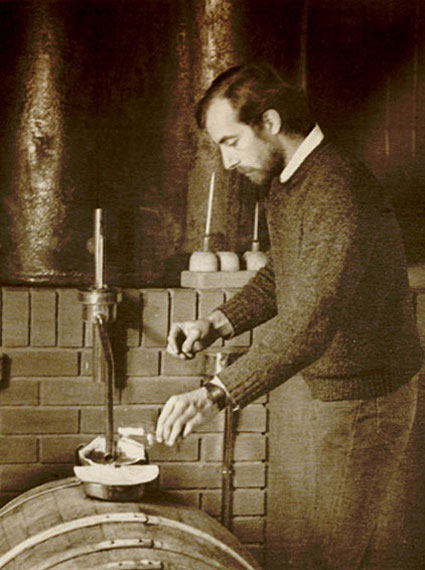 Hubert Germain-Robin

Germain-Robin is a grape brandy distilled in Mendocino County, California, based on unusually high-quality wine grapes. The small potstill is an antique, taken from an abandoned distillery in Cognac.
Brandy is a spirit distilled from fruit: pears, apricots, cherries, grapes. Brandies include well-known cognac and armagnac as well as obscure fruit eaux-de-vie from small European distilleries. Most great brandies come from grapes.
California is home to several large grape brandy producers: Christian Brothers (Golden State), E & J (Gallo), and Korbel, who use high-volume column stills and Central valley grapes. These brandies are clean and fruity, good values at their price compared to VS cognac.
Brand Video
Brochure