PRODUCTS & IMAGES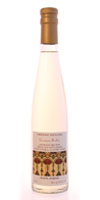 Absinthe Superieure
Crispin Cain's craft-method absinthe doesn't require the sugar cube routine, which was created for horrible stuff that needs to have its harshness concealed.
Former Germain-Robin apprentice Crispin Cain of Greenway Distillery hand-distills apple-honey meade using the antique Germain-Robin cognac still, infusing it with wormwood, rose geranium, lemon balm, fennel, hyssop, lemon verbena, star anise, mint, and lemon peel. This transparent absinthe is subtle, complex, absolutely beautiful. Five stars – Paul Pacult
Why is it clear instead of green? Almost all green absinthes – including several erstwhile craft products – contain food coloring, because it is very difficult to produce a clean absinthe with enough residue from the herbal infusion to provide an authentic green color. Scarce.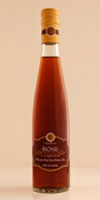 Crispin's Rose Liqueur
From Greenway Distillers. Apples & honey distilled on the original Germain-Robin cognac still, macerated with fresh rose petals from 17 different kinds of heirloom roses. Rich intense aromas, soft deep honeyed flavor. This product is unreal.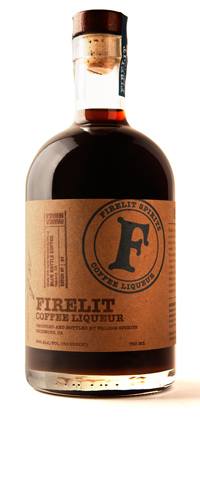 Firelit Coffee Liqueur
Papua/New Guinea, Yemen, Ethiopia (Irgachefe), Guatemala, and other single-origin Arabica coffee beans cold macerated, then infused as a liqueur. Rich, complex, and serious product: "All the nuance and glory of fine coffee" – SF BAY GUARDIAN.
Batch 9 – Papua New Guinea roasted by Napa Valley Roasting Co. Delicate and floral, with a intensity from using twice the normal amount of beans.
Batch 10 – aged Himalayan beans, roasted by John Weaver, master roaster at Peet's for 27 years. Extremely rich & dense, creamy texture.
Batch 11 – Brazilian beans with the characteristic of deep rich chocolate.