UNITED STATES
BRANDY
DISTILLED FROM CALIFORNIA GRAPES
A great distilled spirit (at a very good price)
from the original craft-method distillery that started
putting U S brandy on the map in 1982.
Putting U S brandy on the map of
the world's Great Distilled Spirits
PRODUCTS & IMAGES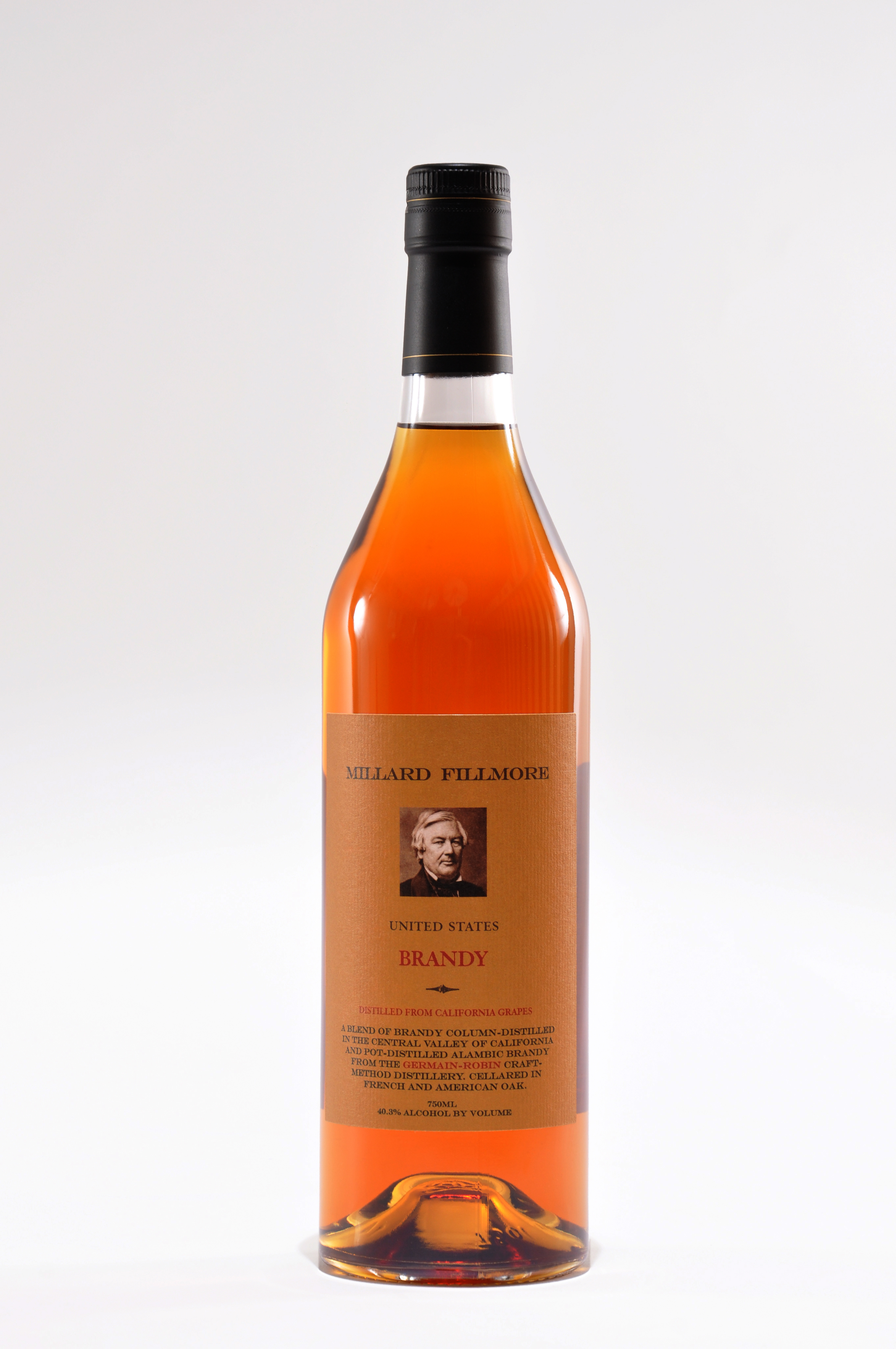 Millard Fillmore U.S. Brandy
A beautifully assembled blend of continuous still brandy, light & floral, produced from Central Valley wine grapes, and deep & complex brandies distilled on the antique cognac still of Germain-Robin, the original craft distillery (1982). Germain-Robin brandies, hand-distilled from premium Mendocino County grape varietals, are frequently reviewed as among the finest distilled spirits on planet Earth. We spent more than 3 years developing Millard Fillmore.
750ML / 40% abv.
SRP $35.
"No cognac is as good as Germain-Robin" –DAN BERGER/L A TIMES