Hubert Germain-Robin was the first distiller to use wines from world-class varietal grapes. He created one of the world's greatest spirits. When the family cognac firm Jules Robin (1782) was bought by giant Martell, Hubert looked for a way to go back to the hand methods that had made cognac great. Following a chance 1981 meeting, Hubert took an antique still from an abandoned distillery near Cognac and brought it to Ansley Coale's Mendocino County ranch, where the two men built a modest distillery.
Hubert's first brandies outscored famous cognacs in blind tastings. By the late 1990s, when Hubert's cellar had matured, his brandies began to be reviewed as among the world's finest spirits: elegant, complex, and rich.
PRODUCTS & IMAGES

Select Barrel XO
Based 80% on brandies distilled from pinot noir. Very complex, very elegant, very smooth. The pinot noir shows up in the incredible finish—subtle yet wonderfully rich fruit. In our blind tastings, you have to spend about double – Delamain Trés Vénérable, say, or Ferrand's Abel – to match it. In 1996, Robb Report picked this as the world's best distilled spirit, period.
SRP $120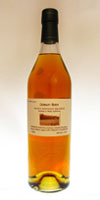 Craft Method Brandy
Unbelievable quality for the price. Outscored Delamain Pale & Dry and Martell Cordon Bleu in expert tastings (1989).
"Germain-Robin is the best grape spirit on the planet." – Spirits & Cocktails Magazine
SRP $48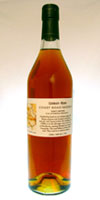 Coast Road Reserve
An appealing mix of richly fruited brandies and deeper, oakier, and more mature distillates.  Some of the brandies date back to our earliest distillations.  Plenty of pinot noir brandy in the blend; tons of flavor and a finish that lasts for about 50 miles.  Superior to XO cognacs.
"Dark and brooding" – Joe Corley.
Our distilling shed (1982) is up the hill from the old stage route to the Mendocino coast, passing through Low Gap and Comptche. The road follows a Pomo Indian trail. They used it to trade for abalone.
SRP $72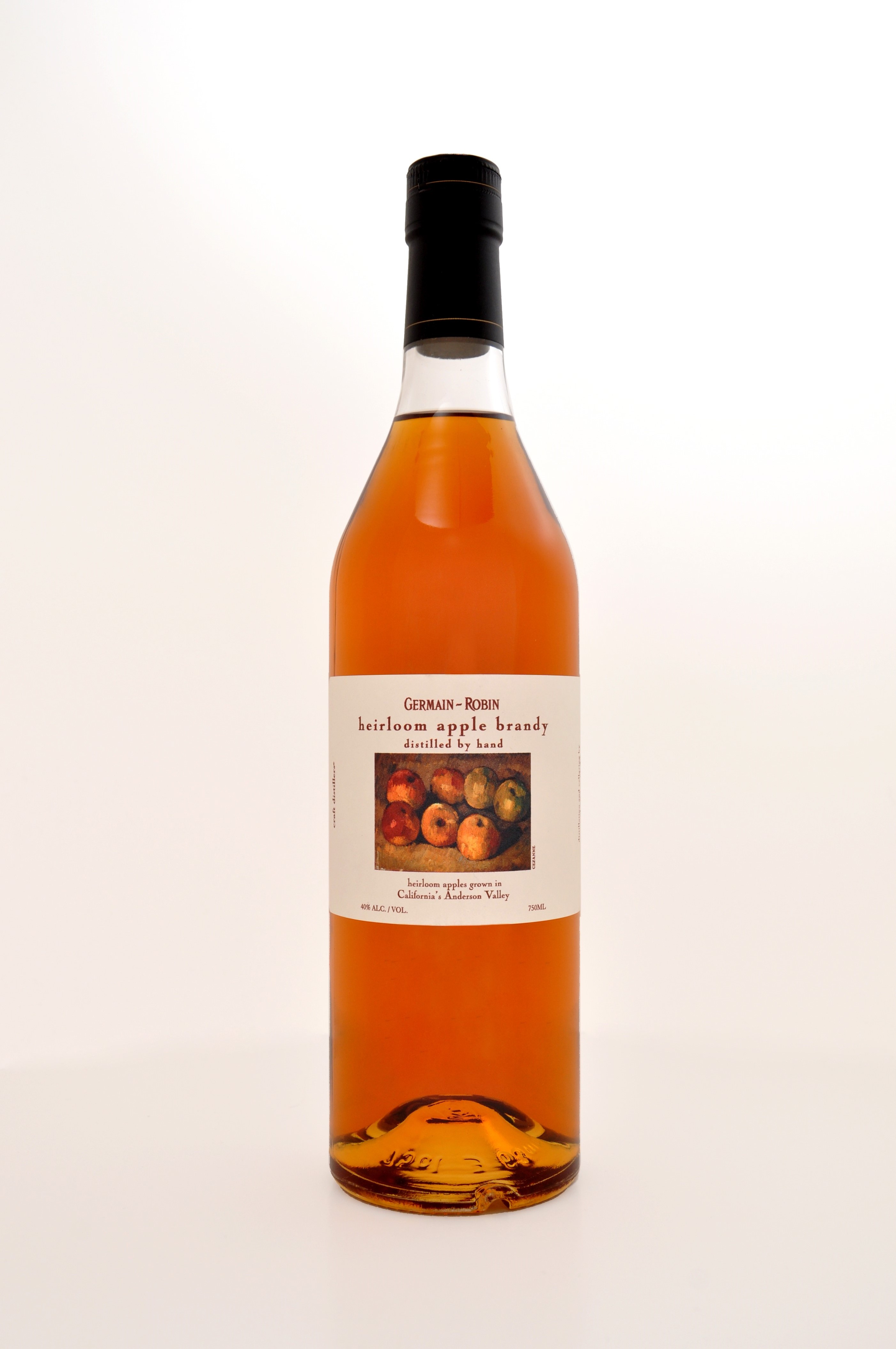 Heirloom Apple Brandy
Distilled from heirloom cultivars grown in Anderson Valley.  A real delight: clean, pure, wonderful and complex combination of delicacy and great flavor. Depth, unusual length (Germain-Robin's hallmark), and lots of life, without the dead/rough quality found in most French Calvados.
SRP $65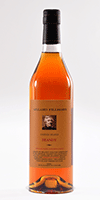 Millard Fillmore
A great distilled spirit (at a very good price). This delight comes in response to many requests for an affordable Germain-Robin brandy, especially from bartenders wanting to make cocktails.  Three years in development, Millard is a blend of our precious potstill brandy with a very nice brandy distilled in the Central Valley of California on a continuous still.
We care a lot about making great brandy. We started the original craft distillery (in 1981-82). In 2012, we decided to make a great US brandy that we could sell at an accessible price.  We worked on Millard Fillmore for more than three years.  We want bartenders to be able to make great mixed drinks from US brandy.  We want stores to be able to turn their customers onto great US brandy at a very good price.  We want folks to be able to enjoy a great US brandy drink at a very good price.
SRP $35
Only Once Blend No. 25
Blends assembled in a single barrel from our 1400 barrels of craft-method brandies hand-distilled from premium Mendocino County varietal wine grapes, aged in limousin oak, brought to proof with filtered rainwater.
ONLY ONCE BLEND No.25 (2017).  Three Colombards from 2004-2006, plus a beautiful 1993 Pinot Noir from Potter Valley and a rich McDowell Valley 1997 Semillion.
SRP $75
GRAPPA
VARIETAL GRAPPAS – from whole grapes on a cognac still. Intensity from great wine grapes. Rich flavor, yet very soft. The Syrah of 2003 was Food & Wine Mag's Grappa of the Year.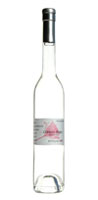 Grappa Gewurztraminer
Lovely Gewurztraminer floral delicacy: ever so soft. (375ml/42.4% abv)
SRP $55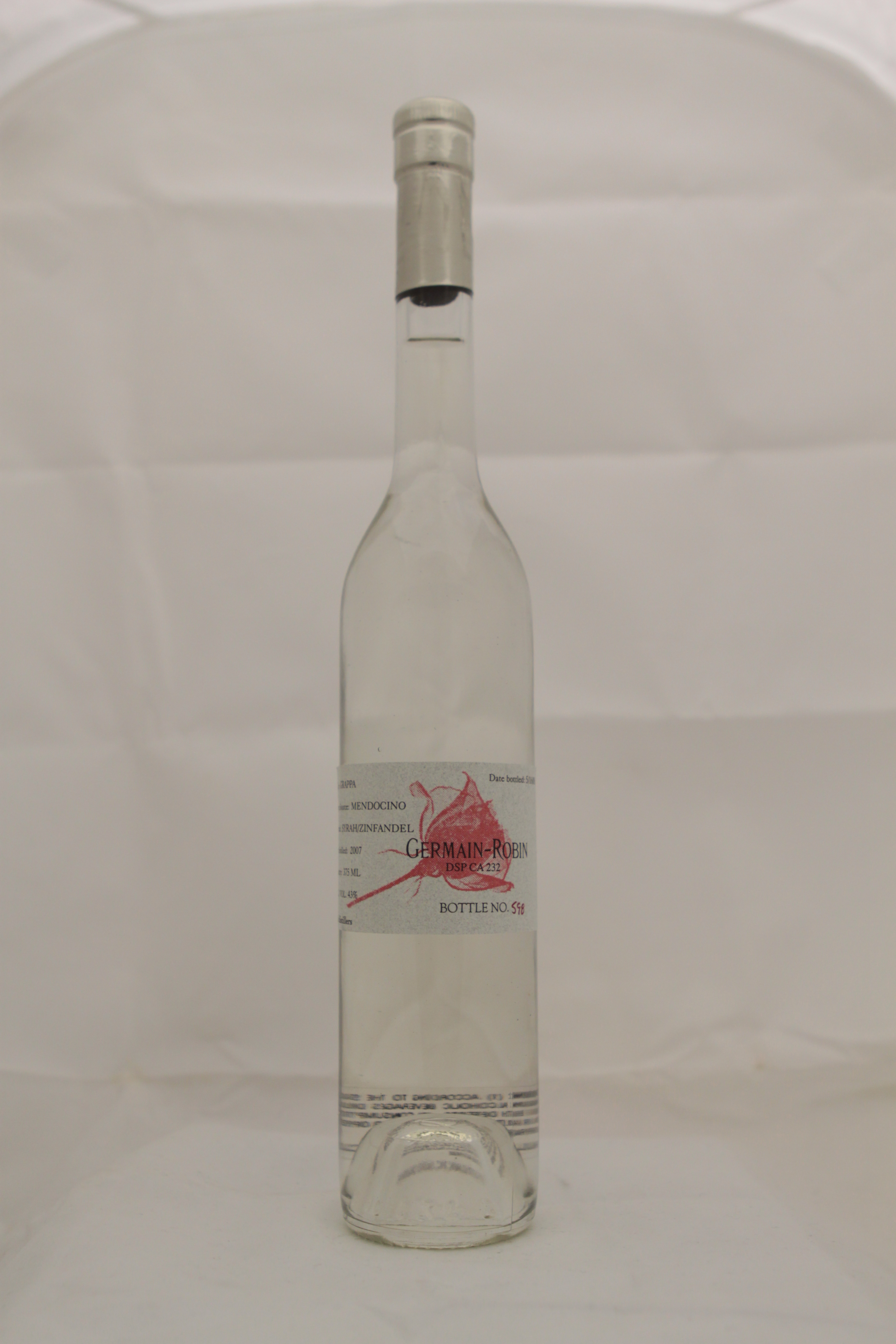 grappa Syrah/Zinfandel
Fortuitous blend of two favorite varietals: lush fruit, precise Zin structure, deep Syrah presence. (375ml / 43% abv)
SRP $55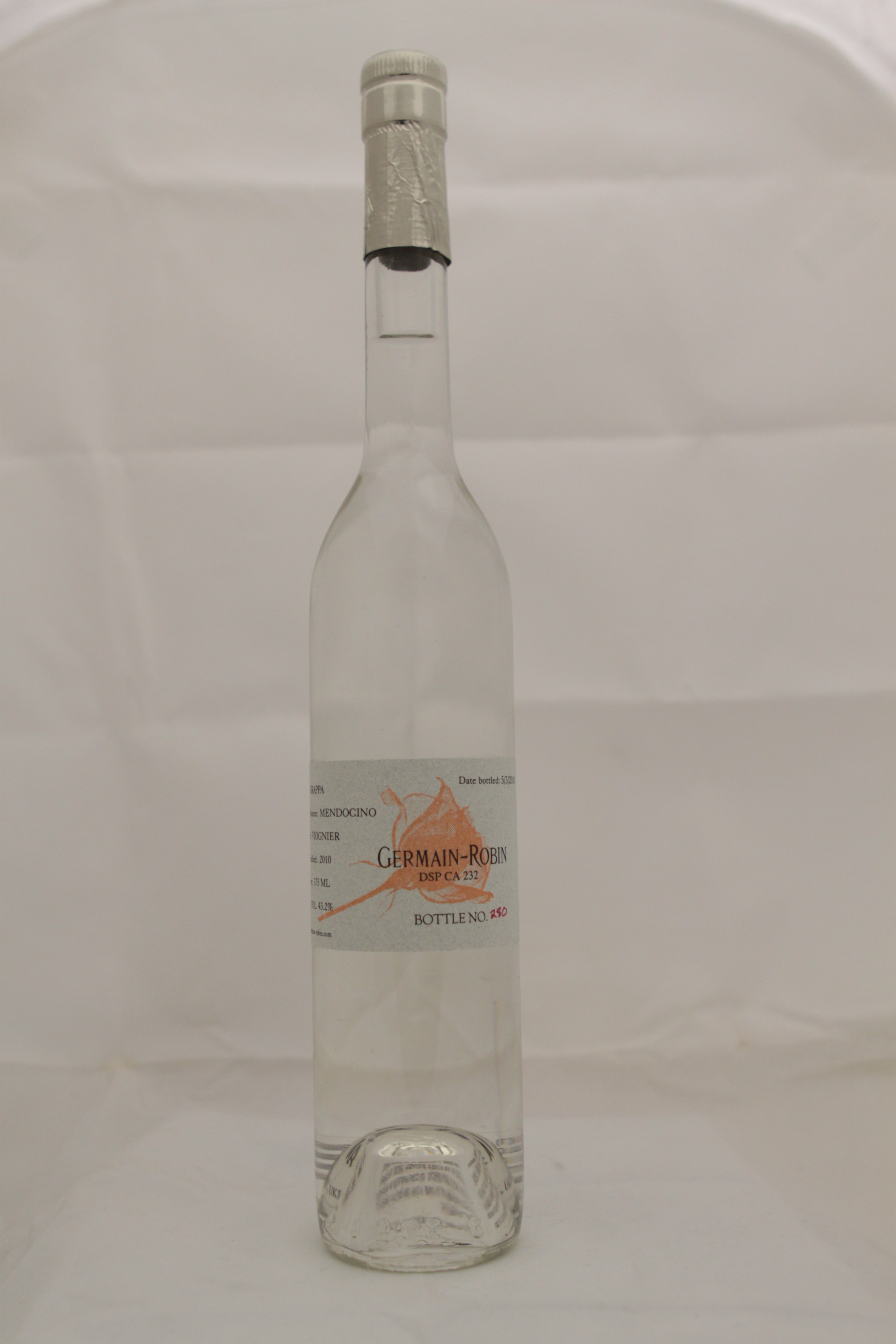 GRAPPA VIOGNIER
Old-vine, all apricot & peach/pear, utter succulence. (2001 release awarded 97 by Wine Enthusiast). (375ml / 43.2% abv) "very floral, surprisingly delicate, full of stone-fruit flavors, noticeably smooth" – Press Democrat 2013
SRP $85 

GRAPPA ZINFANDEL
An earlier version won a gold medal at Monterey. Clean, smooth, spicy. (375ml / 41.4% abv)
SRP $55