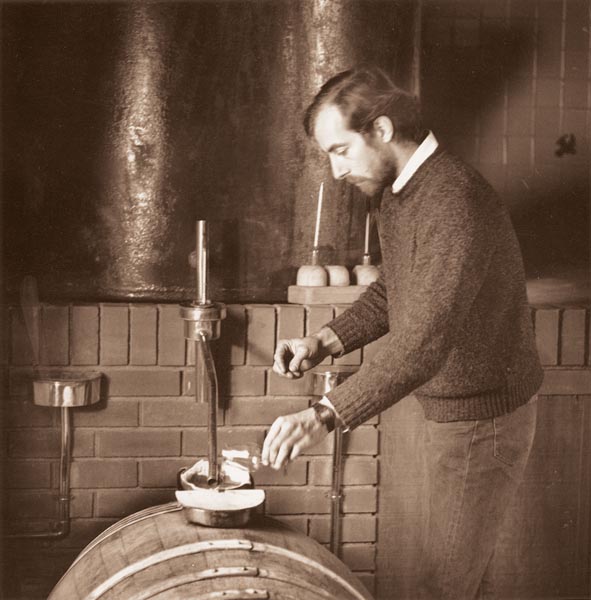 In 1982, Hubert Germain-Robin and Ansley Coale brought over an antique hand-operated still taken from an abandoned cognac distillery. Before then, there had been no craft distilleries since prohibition, 1919. They built the distillery themselves.
Hubert relied on ancestral craft distillation methods, but he also innovated by using hyper-modern vinification techniques and by distilling wines made from premium Northern California varietal grapes. Germain-Robin brandy, released in 1987, was the first modern craft-method distilled spirit to reach a national audience.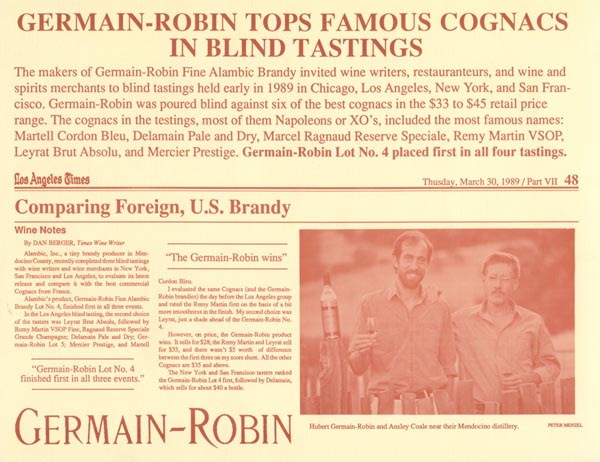 In 1988-89, Germain-Robin Fine Alambic Brandy placed first in a four expert blind tastings against serious cognacs, including Delamain Pale & Dry and Martell Cordon Bleu.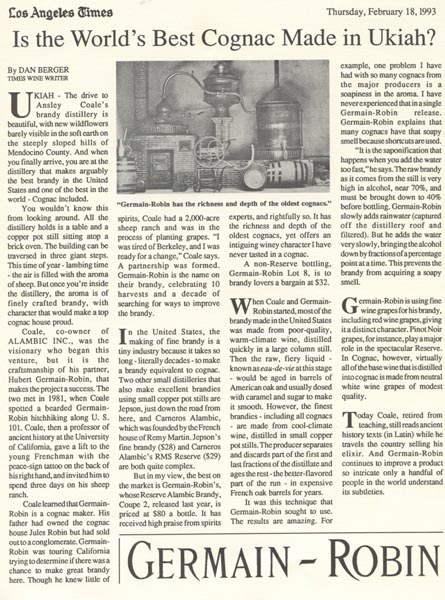 By the mid-1990s. Germain-Robin was frequently reviewed as one of the world's finest distilled spirits.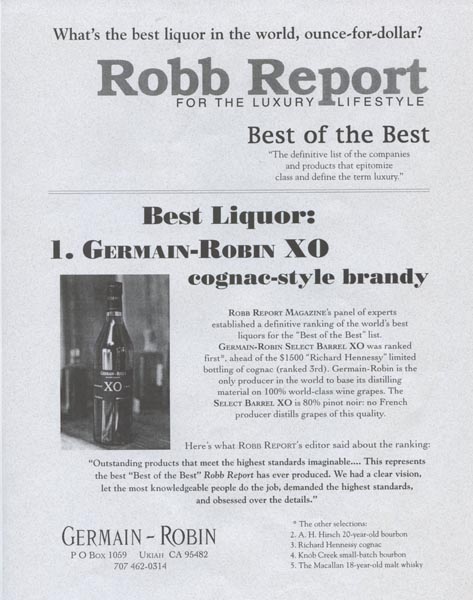 In 1996, Robb Report' Magazine's expert Best of the Best panel named the $120 Germain-Robin XO as the World's Best Liquor. They did it again for the $400 Anno Domini in 2000.