about Millard Fillmore brandy
Who put Millard Fillmore U S Brandy together?
We're people who care a lot about making great brandy. We started making great brandy in 1982. In 2012, we decided to make great U S brandy available at an accessible price. We worked on Millard Fillmore U S brandy for more than three years.
Our aging cellar is one of the most complex and varied on the planet: an amazing range of flavors and aromas, focused and purified by distillation in an antique cognac potstill using wine made from superb varietal wine grapes like pinot noir. Some of our brandies were distilled more than 30 years ago.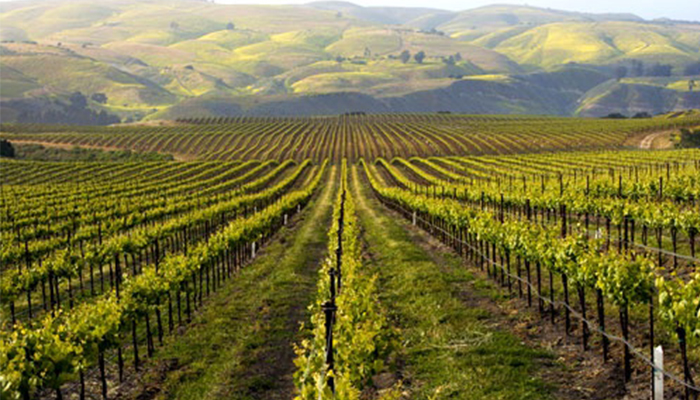 We sourced clean, flavorful brandies distilled on column stills from wine grapes grown in California's lush Central Valley. The idea was to blend our deeper and richer potstill brandies into the lighter, fruity/floral column-still brandies.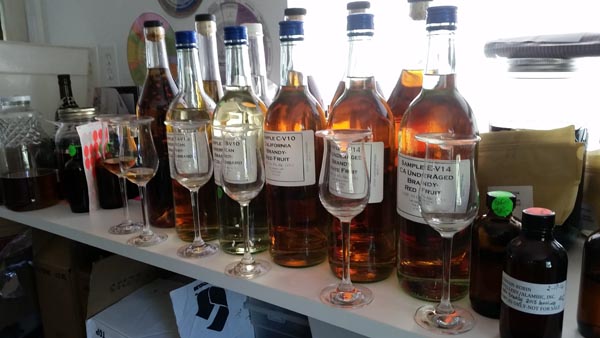 We carried out many many experiments, using dozens of brandies. We would create a potential blend, taste it, make adjustments, wait for weeks for it to marry, taste, adjust, wait, taste, then go back and try another blend, taste, wait….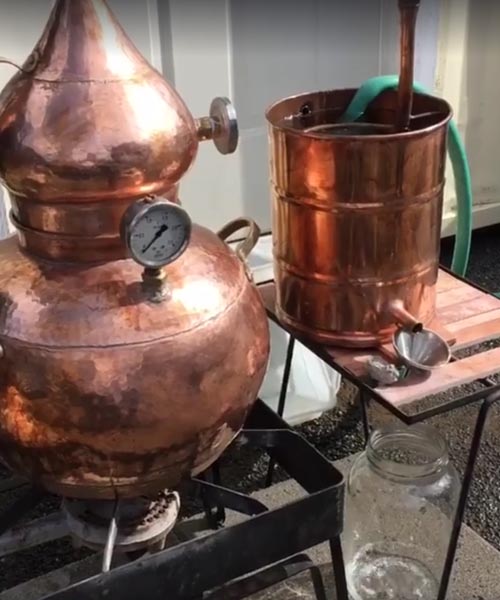 Here's the tiny lab still we use to experiment with the yeasts we use to ferment our distilling wines
In January, 2016, we thought we had a brandy good enough to release. We put the blend together, gave it time to marry, and bottled our first batch, 400 cases, in May, 2016.
Bottling something you've been working on for years is a rush.