"There is no cognac as good as Germain-Robin" (L A Times)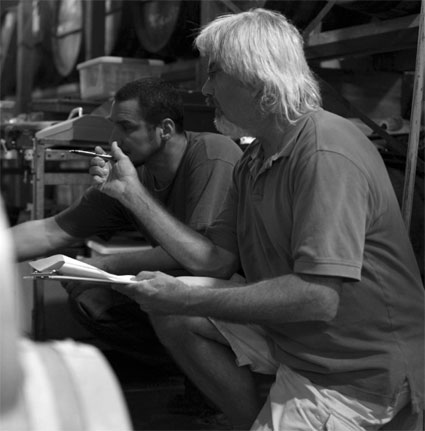 And no cellar comparable in breadth and complexity to Germain-Robin's, which dates back back to 1984. In the 1400 barrels rest beautifully distilled brandies from now 26 premium Mendocino County wine-grape varietals: Pinot Noir, Sauvignon Blanc, Semillon, Viognier. These brandies are frequently reviewed as among the finest spirits on Planet Earth. The Once Only Blends are assembled in a single barrel (about 420 bottles), then given time to fully integrate. Each blend is a one-time event, never repeated. These bottles are serious bargains.
Mendocino's climate, sunny by day, cool by night, is perfect for grapes for distillation: deep flavor, high acidity. We vinify using sophisticated wine equipment, and store our distillation wines in refrigerated stainless steel tanks. We are hand-distilling some of the finest material on the planet, and our antique cognac potstill yields distillates that are pure, elegant, rich, and exceptionally clean. We age in air-dried Limousin oak, and descend to proof with filtered rainwater.
Once Only blends are deep, rich and unusually complex, far more so than other brandies or whiskies at the price. They usually include brandies more than 20 years old.
Germain-Robin Once Only/One-time Blend no. 25
In barrel no. V83, bottled April, 2017, 420 750ML bottles at 42.7% Alc/Vol. Three Colombards from 2004-2006, plus a beautiful 1993 Pinot Noir from Potter Valley and a rich McDowell Valley 1997 Semillon.